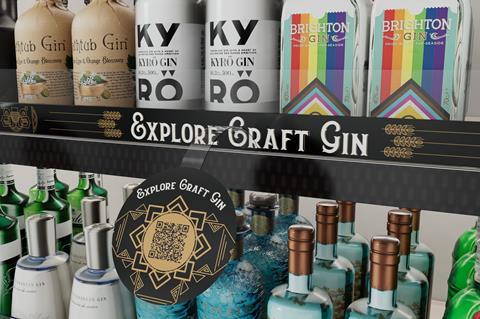 Spirits DTC platform Master of Malt is to collaborate with Sainsbury's to bring a rotating selection of craft gin to consumers.
The 'Craft Captaincy' collaboration will roll out to an initial 56 Sainsbury's stores nationwide. It will kick off on 18 September with a showcase of six gins that rotate every nine weeks based on consumer trends and analysis of buying data from both Sainsbury's and Master of Malt.
It was the first time a traditional 'big four' grocer had teamed up with a craft spirits retailer and distributor, Master of Malt said.
It would "give consumers the reach of grocery with the insight and innovation of a leading e-commerce retailer", they added.
The first six gins selected include Bathtub Gin Persian Lime & Orange Blossom, Kyrö Gin, Brighton Gin and the newly launched Black Eye Gin, created by ex-rugby stars Mike Tindall and James Haskell, and TV personality Alex Payne.
Master of Malt has not ruled out expanding the Craft Captaincy to showcase other spirits in the future.
"We have live data, almost to the hour as to what e-commerce consumers are purchasing, which gives us authority to be able to predict what will be reflected in consumer buying and at home habits," said Adam Talbot, head of grocery channels at Master of Malt.
"For the first time ever we are able to shorten the gap, by offering Sainsbury's consumers the opportunity to use and experience premium, professional craft choices of the spirits they see and try in bars in their own home the day after."
The concept could "transform the way spirits ae sold" in supermarkets, Talbot said.
"It means they are no longer limited to one or two range reviews each year to refresh their consumer offering," he added.