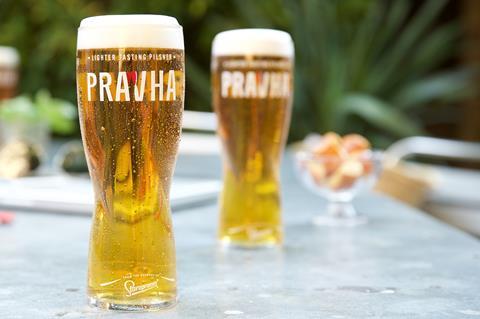 Molson Coors is looking to challenge AB InBev and Heineken in the world lager sector with a multimillion-pound push for Pravha.
The brewer will plough upwards of £5m into the brand to accompany a major rollout into the off-trade from April - it was previously available just in the on-trade and Sainsbury's.
Its packaging has been completely redesigned to accompany the push, and a national advertising campaign will kick off next month targeting shoppers in key UK cities.
Molson Coors off-trade sales director Alpesh Mistry called it "one of the biggest single investments into the world beer category over the next year or so".
"Our ambition is to make Pravha a leading world beer and our launch strategy will ensure it's unmissable on retail shelves for our customers and consumers."
It was "another sign post of the journey we've been on at Molson Coors to create a really balanced portfolio", he added.
Molson Coors last month announced a similar 'multimillion-pound' push for Carling, its mainstream frontrunner.