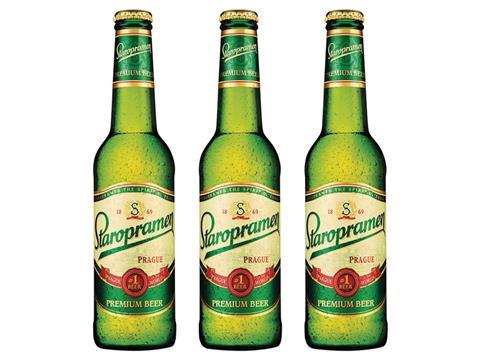 Molson Coors has begun distributing Czech lager Staropramen in the UK.
The brand, which was acquired by the brewing giant in 2012, had previously been sold under license in the UK by Carlsberg.
"The arrival of Staropramen to our UK portfolio is a significant and exciting milestone," said Frederic Landtmeters, managing director for Molson Coors UK & Ireland.
"The brand adds to Molson Coors UK's industry-leading range of world beers and we hope it will help drive increased sales for our customers and continue to delight beer drinkers."