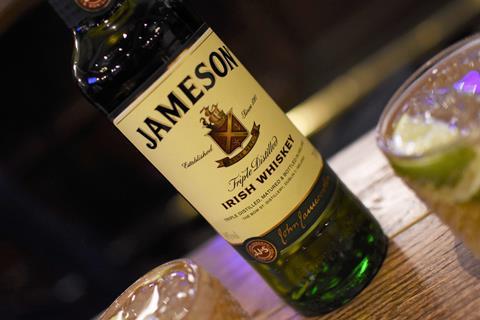 Pernod Ricard is to roll out detailed calorie and nutrition labelling across its biggest brands.
The spirits giant said this week it planned to introduce "total transparency" around the calorific content and ingredients to drinks in its 'strategic brands' portfolio, which includes the likes of Jameson, Absolut and Ballantine's, by the end of the year.
It will then consider doing the same for its smaller, more regional brands such as Olmeca and Kahlúa.
The news comes as Pernod has unveiled a swathe of new sustainability goals, including the introduction of completely equal pay across its business by 2022 and gender balance in top management teams by 2030. It also plans to train 10,000 bartenders across the world to "host consumers in a more sustainable way".
Pernod is to ban all promotional items made from single-use plastics by 2025, with 100% of its packaging to be recyclable, compostable, reusable or bio-based, and will explore "circular ways of distributing wine and spirits".
Pernod Ricard CEO Alexandre Ricard told The Grocer: "Greenwashing is dead. It doesn't work. I basically think two-thirds [of consumers] would be willing to make a trade up in terms of paying more [for a more genuinely sustainable product] because they know it's better.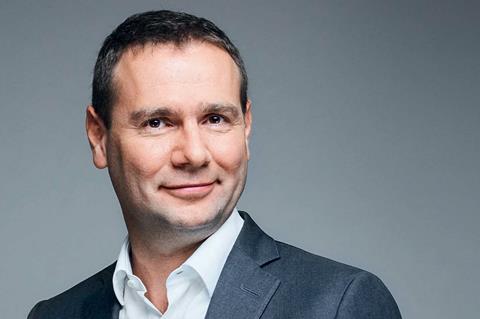 "It's good for the planet, it's good for the business, it's good for consumers. The reality in today's world, when you look at the new generations of people, this is what they want."
Business had an advantage over politicians in some cases when it came to communicating sustainability issues to the general public, he added.
"The real issue is that of a lack of simplicity and clarity at policy level. If you want to embark whatever number of billions of people on the journey, you need simple communications and a clear vision. When you start inundating them with numbers and complexity it becomes difficult. And then you start already talking about the cost and raising taxes.
"We need to start saying we have the technology, we have the knowledge, and this is not about extra cost but about making the right investment decisions."
The business would be "water-balanced in all high-risk watersheds" by 2030, it said, replenishing 100% of water consumption from all its production sites in countries such as India and Australia, and would reduce the overall intensity of its carbon footprint by 50% over the same period.
Other commitments include the introduction of 'strategic biodiversity projects' across its global subsidiaries, and developing regenerative agriculture projects across its vineyards in eight regions: Argentina, California, Cognac, Champagne, Spain, Australia, New Zealand and China.
Pernod has also been experimenting with organic wine - more than 250 hectares of its vineyars are now engaged in organic farming with no synthetic pesticides, and 4.3% of its total land is managed according to organic agriculture standards.