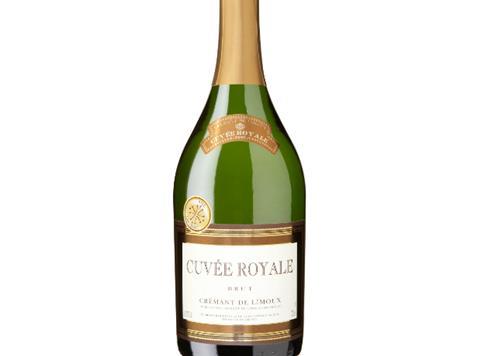 Waitrose has revealed sparkling sales for 'lesser-known' French fizz Crémant ahead of Valentine's Day.
Sales of the tipple, a sparkling wine range made using the traditional Champagne method but outside the famous French winemaking region, were up 20% year on year at Waitrose, the retailer said.
Prices of the "wallet-friendly" wines start from £11.99, and sales had been boosted by Brits' willingness to try a wider range of bubbles, said Champagne & sparkling wine buyer Rebecca Hull. With strict controls on how the wines were made, they were seen as "great value for money", she added.
"We saw the trend of customers extending their sparkling wine choices last summer when we launched the Italian fizz Pignoletto - one of our fastest sellers, and the growing popularity of English sparkling wine shows no sign of slowing too, with sales up 51% as shoppers chink glasses with a home-grown wine," she said.
The Crémants trio available at Waitrose are peachy Cuvée Royale Brut NV Crémant de Limoux from the South of France, Cave de Lugny Blanc de Blancs Brut NV Crémant from Burgundy, and the lemon-scented Prince Alexandre Crémant from the Loire.
In 2016, Waitrose added 12 new English sparkling variants to its wine menu, which comprises more than 100 English and Welsh offerings.