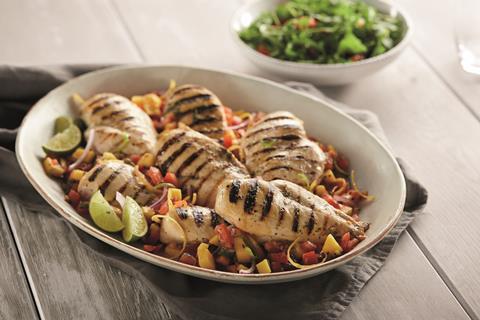 Aldi has launched bulk packs of meat in rolling weekly offers.
The first "super-sized XXL" offers kick off this week with the arrival of 2kg packs of chicken breast fillets for £7.99 and 900g four-packs of 21-day matured rump steaks for £7.49.
The packs are in stores now until stocks last, and will be followed by two new bulk buys next week.
"With two new offerings due to launch each week, the XXL packs will be big on size, and big on value – perfect for feeding the whole (extended) family and then some," Aldi said.
Frozen food specialist Iceland also sells bulk packs, notably in its Food Warehouse stores, in an offer aimed at caterers as well as families.