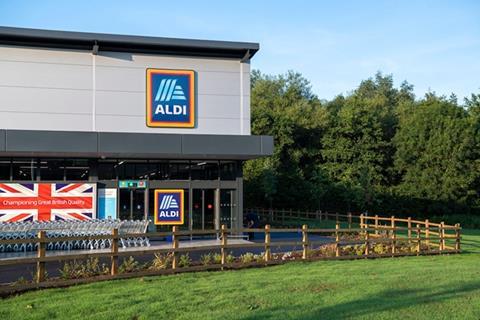 Aldi has set out where it most wants to open new stores as it continues its expansion across the UK.
The discounter recently set a new target of 1,500 UK stores, having opened its 1,000th earlier this month.
This morning it released its latest list of priority locations for new sites in towns and cities spanning the length and breadth of the country.
The supermarket is looking for freehold town centre, edge of centre, and retail park sites suitable for property development. The sites should be able to accommodate a 20,000 sq ft store with around 100 parking spaces. Ideally the location will be near a main road with good visibility and access.
Anyone with a site fitting the requirements is urged to email Aldi's property team at info.nationalproperty@aldi.co.uk.
"We want to make our great-value groceries accessible to all, and to do that we need more stores, particularly in towns and areas that don't have an Aldi already," said Aldi UK communications director Richard Thornton.
"The areas we've identified in our latest list are places where there is demand for stores and we are committed to continue investing until we can bring our quality products and unbeatable prices to as many people as possible."
Announcing its full year results earlier this week, Aldi said it was investing a further £1.4bn in the UK over the next two years in opening new sites and improving existing stores, as well as technology infrastructure to support growth.
Aldi's latest list of priority locations includes:
London – Kensington and Hackney
South west – Penzance and Bath
South east – Maidenhead and Worthing
North west – Warrington and Bramhall
North east – Newcastle Upon Tyne and South Shields
East Midlands – Nottingham and Derby
West Midlands – Birmingham and Warwick
East of England – Cambridge and Brentwood
Yorkshire and the Humber – Harrogate and York
Wales – Cardiff and Chepstow
Scotland – Clarkston and Cathcart
More details on Aldi's nationwide site requirements can be found at aldi.co.uk/corporate/property/required-towns.