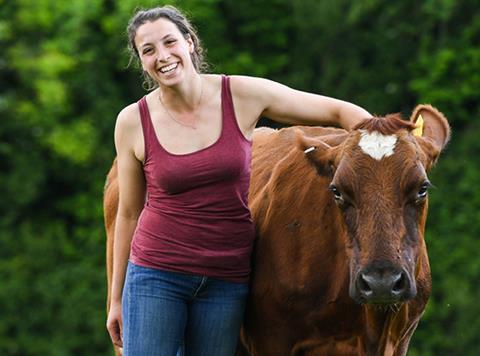 Aldi signed a three-year deal with The Prince's Countryside Fund this week to help family-run British farms improve their business management skills.

It will support the charity's flagship Farm Resilience Programme, set up in July 2016, funding workshops by expert consultants for upland beef and lamb farmers on topics including record keeping, succession planning and accounts. The help will include one-to-one advice on individual situations.

The programme, a five-year initiative backed by £1.5m in funding, aims to offer free business support to more than 1,300 family farms by 2020.

The charity is also backed by Waitrose, M&S and Booths, and Aldi's move is a further signal of its support for British produce. It sources its core range of meat and milk exclusively from British farms and in 2015 became the first supermarket to sign the NFU's Fruit & Veg Pledge, a commitment to long-term co-operation with British growers.
"Supporting British farming is something we have always done," said Fritz Walleczek, Aldi UK's MD of corporate responsibility. "Teaming up with The Prince's Countryside Fund to support the vital work of its Farm Resilience Programme is a natural extension of that.

"By working directly with family-run farms across the UK, Aldi and The Prince's Countryside Fund not only help farmers do better business but also safeguard the future sustainability of the British farming industry."

Claire Saunders, director of The Prince's Countryside Fund, said: "We are very pleased Aldi is supporting The Prince's Farm Resilience Programme, an initiative which helps vulnerable family farms to make the most of their business."