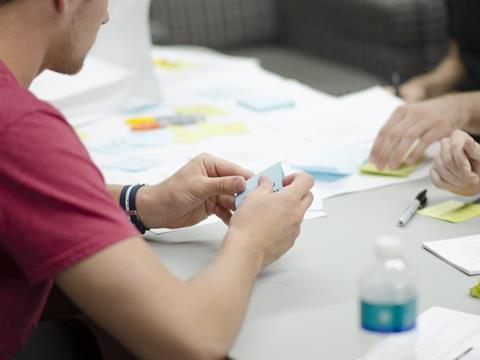 Retail leaders today stepped up calls for the Apprenticeship Levy to be canned in its existing form, after two sets of figures showed another big fall in the number of apprenticeship starters.

Figures from the Department for Education showed a 28% decrease in apprenticeship starts in the past year.

There were 261,200 apprenticeship starts reported between August 2017 and March 2018 for the 2017/18 academic year, compared with 362,400 and 346,300 starts reported in the equivalent period in 2016/17 and 2015/16 respectively. The levy was introduced in April 2017.

BRC chief executive Helen Dickinson said the fall was proof that the system "is not working".

"A lack of flexibility in what the funds can be spent on is preventing retailers from making the most of apprenticeships," she said,

"The industry is recommending that the government makes the system more flexible to enable retailers to draw down levy funds to cover the cost of backfilling roles while apprentices are off the job."
Meanwhile, analysis from the Scottish Retail Consortium (SRC) claimed Modern Apprenticeship in Retail starts in Scotland had fallen by 15% in the past year, despite the introduction of the levy.

The analysis follows the publication earlier this week of figures from Skills Development Scotland, showing there were 2,263 Modern Apprenticeship in Retail starts in 2017/18, down from 2,683 the previous year.

The SRC said it had calculated Scottish retailers paid £12m into the levy pot in 2017/18.

"We now have clear evidence the Apprenticeship Levy is failing Scottish retailers," said SRC head of policy Ewan MacDonald-Russell.

"Instead of supporting skills and training, this has become an employment tax, penalising businesses for employing workers.

"It's time for UK and Scottish Ministers to admit the current approach isn't working. Government needs to engage with industry to develop a series of measures, such as a refreshed, workable, skills fund and apprenticeship framework, which retailers can genuinely access to help train and develop their staff, leading to more sustainable and productive businesses."

The calls by the BRC and the SRC come days after Tesco chairman John Allan said there needed to be urgent reform of the levy, warning it had backfired against the government's original aims.