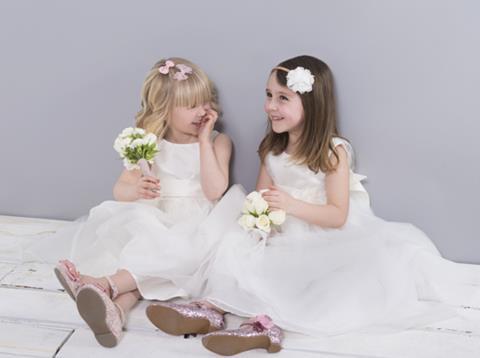 Asda has revealed its new wedding range for bridesmaids and pageboys, launching the George collection online today.
With garments starting at £7, Asda claims it will be "the most affordable range anywhere on the High Street".
The collection includes a six-piece page boy outfit from £51 and three-piece bridesmaids outfits from £28. There will be 14 different bridesmaid dresses in the collection.
"George was the first supermarket retailer to offer wedding clothing for adults in 2008 and it was a huge success," said George senior buying director Jonathan Tillery.
"We want brides and grooms to have a perfect day to remember that doesn't break the bank, and now they can have as many 'supporting cast' as they need!
"George is 50% more affordable than other High Street retailers which will make a huge different to the wedding budget - I am sure that savvy shoppers will be snapping up these designs when they go on sale."
Asda is catering for girls aged nine months to 12 years for girls and boys aged nine months to 14 years.
To coincide with this collection the retailer is also expanding its fancy dress range by over 70 items that can be used at weddings.