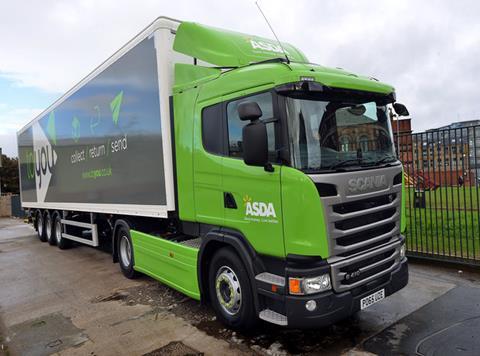 Asda has launched what it says is a game changer in the collection and return of deliveries in a bid to drive 40m more customer visits every year by 2019.
The retailer will allow customers to collect and return orders placed with other companies at any one of its 614 outlets.
Asda has branded the new "parcel innovation" service ToYou. It hopes to tap into the 1.5bn parcels delivered across the UK each year and an appetite from major online retailers to have a physical footprint across the UK.
A spokesman said Asda was opening the service to all retailers and he said "you should never say never" with regard to other food retailers signing up. "We are not closing the door to anyone," he said.
The Leeds-headquartered group said parcel collection now accounted for more than 10% of its online orders. ToYou would meet the demand from customers for more flexibility when shopping online.
Asda described the service as the UK's "first true end-to-end parcel solution owned by one company". It said this guaranteed better accuracy when delivering and returning parcels, as well as minute-by-minute parcel tracking.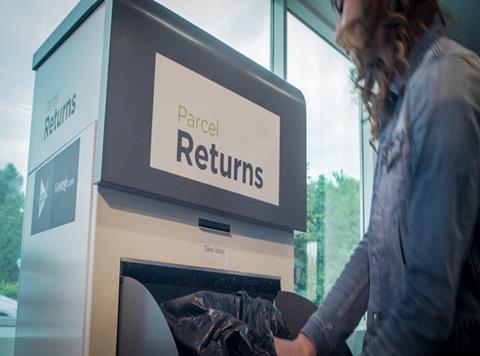 It said the launch gave shoppers even more reasons to visit Asda stores – a key cornerstone of the retailer's five-year strategy.
A team of dedicated staff based at Asda's parcel tracking control hub in Rochdale will support ToYou.
"Demand for online shopping is ever increasing, with it grows the appetite from online retailers to have physical footprints their customers can access," said Asda VP logistics services and supply chain Ian Stansfield.
"Not only are we providing online retailers with a presence on the high street we're also bridging a gap for customers who want to collect or return their online orders while carrying out their weekly shop… This truly is game changing."
Ladies' fashion retailer Misguided is the first to sign up to ToYou and Asda said it expected the retailer to be the first of many in the next few weeks.
As well as the service for third parties, Asda said ToYou had also allowed the group to improve its George.com offer.
Since August the retailer has rolled out an enhanced non-food' click and collect solution for George.com across its estate. Asda said this had already reduced customer wait times for collection by more than 60% and meant customers could place orders up to 9pm for next day collection.