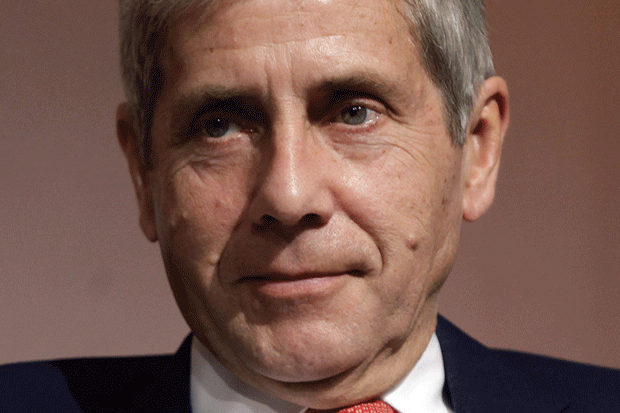 Asda has appointed former M&S boss Stuart Rose as chairman and Alison Carnwath as non-executive director, in a move closer aligning the supermarket's board with EG's.
Rose is currently non-executive chairman of EG Group, whose owners Mohsin and Zuber Issa, along with TDR Capital, struck a deal acquiring the supermarket last year. Carnwath leads the audit committee on EG's board.
Retail veteran Rose has been CEO of Argos, Burton Group, Arcadia and Booker, as well as M&S. He is also a former executive chairman of M&S.
More recently he was Ocado non-executive chairman from 2013 to 2020.
Carnwath is a former Land Securities chair and has also held board positions at Barclays, BP and Zurich Insurance Group.
The rest of Asda's board comprises Mohsin and Zuber Issa, TDR executives Manjit Dale and Gary Lindsay and Walmart executive VP and COO Chris Nicholas.
The search for a CEO for the supermarket continues.
Mohsin and Zuber Issa said Rose and Carnwath had "already provided invaluable support and wisdom to the board of EG Group, and we know their insight and experience will add huge value at Asda too".
They added: "We are committed to ensuring this iconic business has the right governance and management framework in place to set it up for long-term success. The appointment of Lord Rose and Dame Alison mark an important step forward in this ongoing process and we plan to appoint further independent non-executive directors in due course."
Rose said he was "excited at the prospect of working with Mohsin and Zuber and the wider Asda team as they look to build on Asda's strong heritage of delivering affordable quality across food, fashion and general merchandise – and of championing customers at every turn".
He said: "The process to appoint a new chief executive officer for Asda, who has the vision to take this great business forward over the coming years, is a priority for the board and we will be supporting the shareholders in this process."