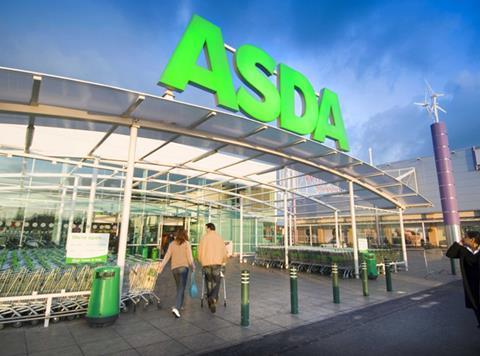 December was a "very tough month for retailers", Asda president Andy Clarke has said, but insisted the supermarket held its nerve to enjoy bumper Christmas footfall.
A record 4.8 million customers used Asda's 573 shops on 23 December, Clarke said this weekend.
There was also good news online: describing this year as Asda's "biggest online Christmas ever", Clarke said that online sales hit £5m on both 21 and 22 December for the first time. Sales through Asda's mobile app were up more than 200% year-on-year while 28% of the retailer's home grocery orders were made through the Asda Smartphone app.
"This was a very tough December for retailers with price-conscious customers leaving it later than ever before to buy presents and do their big Christmas shop," said Clarke, who saw Asda lose last month's Grocer 33 Christmas basket by just 41p to retail rival Tesco.
"But while some retailers hit the panic button early, at Asda we held our nerve and stuck with our simple strategy of no gimmicks, just everyday low prices right across the store and online. This translated into record footfall, both in store and online."
Last week, Asda kicked off its five-year £1bn investment in lowering prices by announcing £50m price cuts over the first quarter of 2014. Household staples including pasta, biscuits and broccoli have been lowered to 50p as the retailer looks to lessen the price gap with the discounters.
"Our competitors continue to promise to match prices while we are sticking with our simple commitment to beating prices," added Clarke.
Asda is not scheduled to release its trading figures for the fourth quarter of 2013 until 20 February.
Figures released over the weekend by accountancy firm BDO found that overall like-for-like sales among mid-market high-street retailers were down 2.2% year on year in December.