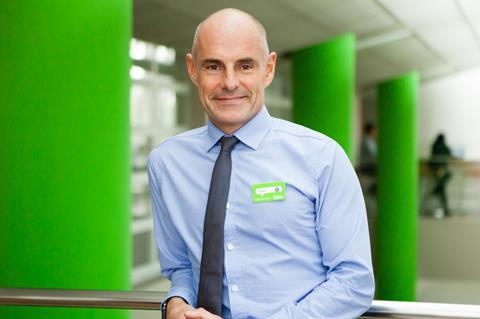 The retailer made the move despite current advice that masks are not recommended for everyday use

Asda will also join Tesco and M&S in offering coronavirus testing to staff
Asda staff are to be issued with face masks to help them "feel safer" during the coronavirus outbreak.

The move was announced yesterday by Asda CEO Roger Burnley, who said the retailer had decided to make the move despite WHO and current government advice that they are not recommended for everyday use by supermarket workers.

"We've listened to our colleagues who have said they'd feel safer if they were able to wear a mask while at work, to protect them and their customers," said Burnley in a message to Asdsa customers.

The government and WHO guidelines do not recommend masks for everyday use. However, we completely understand our colleagues' concerns and want them to feel safe at work as they look after you - and so we will be providing masks to our colleagues who want to wear them."

Burnley also revealed that Asda staff would be among those taking part in the Covid-19 key worker testing programme. Tesco and M&S last week announced they would be offering testing to staff self-isolating at home, in a bid to allow workers to return to work if they are declared free of the virus.

"I'm pleased that our colleagues will be part of this programme," said Burnley, who added that customer and staff safety was at the heart of everything Asda was doing.

"We continue to work hard to keep you safe in our shops, by limiting the number of people who can enter during a day, as well as implementing social distancing measures and ensuring our stores are cleaned thoroughly and regularly," he said. "We've now installed Perspex screens at all our checkouts as well as introduced new floor stickers and signage to help you keep two metres apart."

However, Asda's move to issue masks comes after suppliers told The Grocer last week they feared food factories could be left "paralysed within days" if the government recommended the wearing of face masks by the public and workers to tackle the spread of the outbreak.

The government is reviewing its policy on masks, despite advice from PHE earlier this month advising against them being worn for workers in factories and supermarkets.

Companies have said a global shortage of the equipment would make it impossible for workplaces to remain open if the advice was changed.