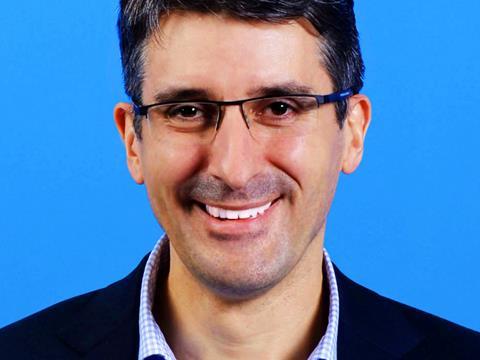 Asda boss Sean Clarke has retired the flagship strategy of his namesake predecessor six months early, with Project Renewal having been quietly wound up.

Sources told The Grocer the last activity under Andy Clarke's programme of store renovations and range reviews had been wound up in September. The 18-month programme had originally been intended to run until May this year.

Asda, which this week reported a 10th consecutive period of like-for-like sales decline, also ruled out a "nuclear" price initiative against its rivals, with Brexit one factor at play. It is understood Sean Clarke, supported by former Sainsbury's executive Roger Burnley as COO, has told staff there will be no more publicly set out targets to get closer to the discounters on price as the operator has gone into virtual lockdown to concentrate on getting the basics right in range, pricing, service and quality.

When Clarke took over as Asda boss last July, HSBC analyst Dave McCarthy claimed supermarkets were facing a "Defcon 1 situation", with Asda poised to unleash an offensive on price that could "wipe out almost all industry profitability".

But a source told The Grocer after this week's results were announced - showing Asda LFLs down 2.9% year on year for the fourth quarter - that the big onslaught on price was not going to happen. "It's pretty clear we're not going to be seeing the big onslaught on price that some were predicting." he explained. "Asda is going to be concentrating on cutting the cloth we've got rather than making the cloth bigger."

Despite Walmart international boss David Cheesewright saying before Clarke's arrival that Walmart was prepared to sacrifice margin to protect its falling market share, Walmart is no longer likely to use its muscle to try to regain ground from the discounters with an all-out attack.

He added the onus at Asda was moving away from just price to value for money, quality and service.

Andy Clarke had vowed Asda would be no more than 5% more expensive than the discounters by the end of 2016, a move some industry experts attacked as an "admission of failure".

"It's safe to say that while there may be targets in the businesses they are not going to be announced publicly," the source added.

"Sean Clarke is very much of the view that he should not be out there telling our rivals what we are going to be doing."

The actions of the new boss have some echoes of Tesco CEO Dave Lewis after his arrival in 2014, when it also went into a period of introspection as it focused on improving availability and services, and making prices sharper while holding back from a full-scale price war. While Asda is not going to "go nuclear", Clarke has lowered thousands of prices and has claimed to improve the quality of its underperforming own-label range across hundreds of products, backed up by its That's Better ad campaign.

The supermarket said it was particularly pleased with the performance of its Extra Special premium products despite the continuing tough time it had over Christmas.Burnley has been simultaneously been overseeing efforts to improve the quality of service across Asda's estate, spending most of his time since his arrival last September on the front line visiting stores.
How analysts reacted
HSBC admitted the nuclear attack on prices it predicted last year had not materialised.
However, analyst Andrew Porteous still urged Walmart to invest in price above all. "Any Asda turnaround should be based on price," he said. "Price, quality, range and service are all important but Asda's brand is price-focused."
Shore Capital's Clive Black appeared more supportive of Clarke's measured approach.
"There has been some chatter that Sean Clarke would be some form of slayer of supermarkets, with a big red button that was going to slash its prices and effectively knacker industry profitability," he suggested.
"It is hardly surprising Asda has remained rational and gone about self-improvement in a more strategic manner - one that is expected to definitively involve price."