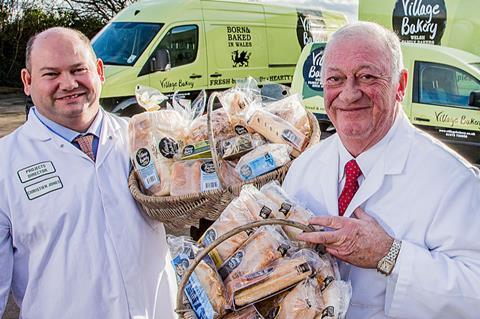 Welsh supplier Village Bakery says it is working to avoid disruption of supplies to its customers following a major fire at one of its Wrexham factories.
An alarm was raised at 8.41 this morning after the blaze started in a one-storey production area of the Coed Abden Road facility on Wrexham Industrial Estate, spreading to an adjacent office block.
Around eight North Wales Fire & Rescue Service fire-fighting appliances attended. Local residents were advised to keep their doors and windows closed against the large amount of smoke created by the blaze, which was brought under control in the early afternoon.
"We are grateful to the fire service for their prompt response this morning," said Village Bakery managing director Robin Jones.
All employees of the Wrexham factory were "safe and well" he added. "That is due in no small part to the fact that our emergency procedures kicked in and worked effectively."
Village Bakery, whose retail customers include Aldi, would now "assess the scale of the damage, and we will do everything we can to assist the fire service to establish the cause".
In the meantime, the company's three other facilities were "are working as normal, and they are working exceptionally hard to mitigate any disruption in supplies to our customers" Jones said.