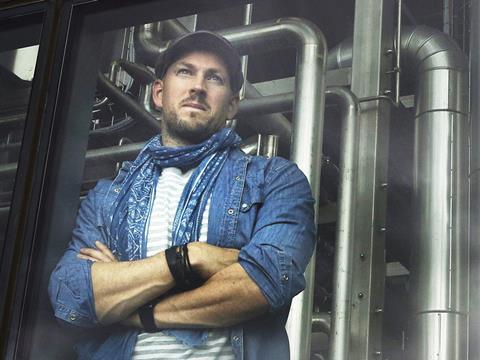 I'm not quite sure how to react when I'm told to meet BrewDog CEO James Watt in a posh café inside the Institute of Directors on Pall Mall.
Quite frankly, the place reeks of the establishment BrewDog has spent so many years belittling. And this morning, he's almost an hour late thanks to a morning spot on BBC Business. Punk, indeed. Not what you'd expect from a man who once called the Portman Group "killjoy jobsworths funded by navel-gazing international drinks giants".
To top it off, when Watt arrives, we're told we're not allowed to use the café, because he isn't a member. Thus my meeting with craft beer's controversial figurehead takes place by a coffee table, at the bottom of an opulent staircase, while men in suits walk past, flashing disapproving looks as we chat loudly about beer at 10am.
But BrewDog is a company for which doing things 'appropriately' has never been of great concern. When The Grocer last met Watt, BrewDog was busy conquering the UK. Now it's taking on the world. It currently values itself at £1.8bn, with growing business in the US and Australia, and its eyes set on staging a craft beer revolution in China. It all seems to be leading towards one thing: a very profitable flotation.
"We definitely want to IPO," says Watt. "But my guess is that it will be around 2021 or 2022. At the moment we've got so many opportunities for growth and we're focused on making sure we nail those."
There's certainly no rush. BrewDog is "reasonably well-financed", Watt says, having sold 22% of its equity to US firm TSG Consumer Partners for a whopping £213m cash injection last year and has raked in over £10m from the fifth round of its 'Equity For Punks' crowdfunding since October - though BrewDog initially wanted to raise £50m over that period.
The well is far from dry, stresses Watt. "Just in the last three months we've grown the number of Equity Punks from 55k to 75k. And we want to do this worldwide: in the US, in China, in Australia, we want to build these global community pockets. That's something no one else in our sector has."
snapshot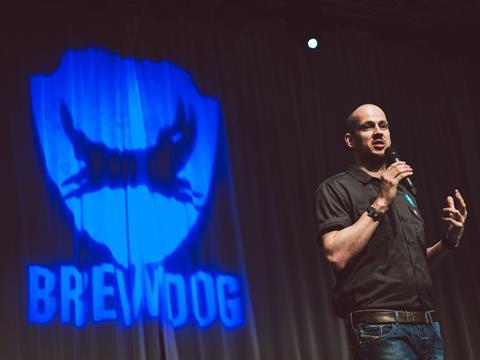 Name: James Watt
Age: 35
Place of birth: Aberdeen
Family: Married, two daughters
Favourite brewery (other than BrewDog): Cloudwater. They're just outstanding and I'm a massive fan of what they do and how they do it. From the US, Stone. They have been such a huge inspiration to us and remain one to this day.
Remain or leave: The opposite of what has ended up happening. So much of our business is in Europe.
Worst business advice received: When we started, people told us to make cheaper beer with less hops and change our packaging, which would have been career suicide.
Death row meal: Vietnamese spring rolls, followed by a very spicy curry, finishing up with a beer float: I'd get some Speedway Stout, my all-time favourite beer, with a scoop of ice cream in it.
He's also quick to dismiss the idea that BrewDog's deal with TSG constitutes the kind of 'selling out' he has spent his career condemning with vitriol. "It has changed absolutely nothing," he says. "They're fantastic partners and it's a minority investment. They took 22% of the company, which isn't enough to wield the influence to do anything, even if they wanted to."
Besides, he adds: "We turned down higher offers because potential partners didn't buy into our vision, or we thought they would want to be more hands-on. We turned them down and left money on the table."
US success

The US is first in line in BrewDog's quest for world domination. It has built a state-of-the-art facility in Columbus, Ohio, and plans to open a string of its branded bars across the pond. "The US craft beer market is much more competitive," acknowledges Watt. "But it has a captive audience, and we are starting to get supermarket listings over there, with Kroger, Giant Eagle and Whole Foods just in Ohio, and have begun selling to some supermarkets in Illinois."
Admittedly, it's nothing compared with BrewDog's presence in the supermarkets at home, where its flagship beer, Punk IPA, is now the UK's fourth bestselling ale. The brand's value sales more than doubled last year, growing £15.6m to £31m [Nielsen 52 w/e 9 September 2017]. "A large part of craft beer's momentum in the UK is down to the supermarkets," says Watt. "They were bold in their range selections, and that space needed a lot of shaking up.
"Things like Tesco delisting Heineken products, that's just indicative of how the scene is evolving. But regardless of where it's coming from, the more space given to craft beer, the better."
That BrewDog didn't raise wholesale prices after the Brexit vote gave it another advantage against its mainstream rivals during 2017's range reviews. "We just didn't need to," says Watt. "We've grown so quickly that making a bit more beer, and the economies of scale that kick in from that, mean we've been able to stay margin-neutral and absorb some of the costs."
Having a bestselling core range hasn't calmed BrewDog down on the innovation front. It has just completed work on a new sour beer facility, called Overworks, near its Aberdeenshire home.
Despite being a notoriously divisive and esoteric beer style, Watt is confident BrewDog has the chops to bring it into the mainstream, having poached Richard Kilcullen from famed US brewer Wicked Weed to head the facility "before they sold out to AB InBev", Watt remarks, snarkily. Overworks' first sours are expected to hit shelves around Easter. "To see our fruit-infused, foeder-fermented sour beers on supermarket shelves would just be a crazy example of how the beer scene and beer consumers have changed in the UK." BrewDog also plans to start brewing its beers in the capital, with an upcoming 8,000 sq ft site in Tower Hill.
Given the current size of the company and Watt's intense schedule, it's perhaps understandable that BrewDog's provocative stunts and outbursts have calmed down of late. "I haven't had the chance to write a scathing blog post in a while," he laments.
But there are things that never change. Watt's opinion of craft brewers who choose to sell to larger brewers is as unflattering now as it was when AB InBev bought Camden Town Brewery in 2015, to which Watt famously responded by delisting all of Camden's beers from BrewDog's bars. "These companies have commoditised and homogenised beer globally over the last 20 to 30 years," he says. "They've taken the value out of it and turned it into this bland, insipid thing."
So, BrewDog, sell out? "I'd rather shoot myself in the head than sell out and be a rich motherf***er. I couldn't look myself in the mirror. And I hope what I'm doing scares these companies."
Given the year BrewDog's had, and plans in its pipeline, chances are it does.