Deliveroo grocery and retail VP Suzy McClintock on why its Hop rapid service is racing ahead of ailing rivals, and what the future may hold for deliveries
When Deliveroo launched ultra-fast grocery service Hop in 2021, it seemed to be coming a little late to the quick-commerce party. Indeed, the cracks in the business model of the likes of Gopuff, Getir and Gorillas were already beginning to show.
Since then, many of its rapid grocery rivals have been acquired or have folded. And many that remain are shedding staff and haemorrhaging cash. But Hop, under the leadership of Deliveroo's VP grocery and retail Suzy McClintock, is racing along.
"We have some structural advantages versus those 'all your eggs in one rapid grocery basket' players," she explains. Deliveroo's existing and extensive rider network means there is always a courier nearby to pick up the job, of course. But the company's strategy of partnering with major grocers gives it a huge advantage, McClintock adds.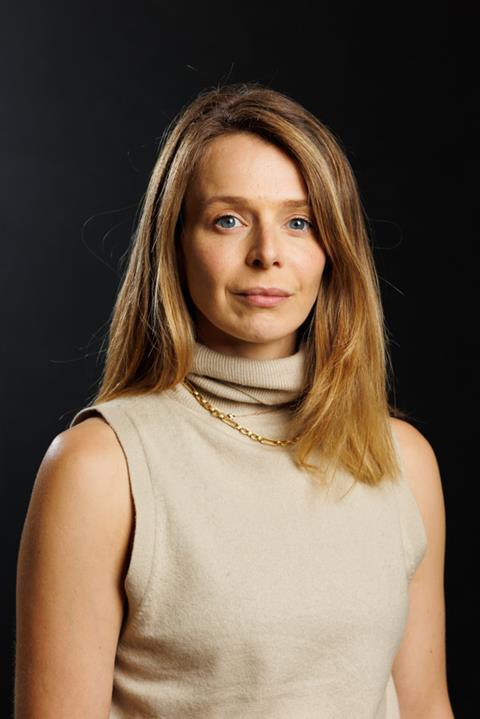 "Both from a consumer-demand and understanding-of-the-proposition perspective, but also getting access to their buying power and scale. If you're having to support a 40 to 50-person strong buying team, along with everything else, I don't know how that model can stack up," she says.
With Hop dark stores, Deliveroo "acts like a franchisee" for partner supermarkets Morrisons and Waitrose. But the rapid service is also offered in store-pick mode, which Asda launched in April this year.
"Either works for us," McClintock notes, with the expectation there will be further UK Hop sites serving both modes.
Name: Suzy McClintock
Age: 37
Children: Two boys, Oscar and Oliver.
Pets: One Labrador.
Best piece of advice you've ever received: Being kind and having high expectations are not mutually exclusive.
Your business idol: My old mentor Lotty Wright, who is now finance GM at Woolworths Group in Australia. She showed me it's possible to be genuine and kind while still being tough and holding yourself and others to an exceptionally high bar.
Best perk of the job: The calibre of people who work at Deliveroo – along with the free Deliveroo Plus membership.
Your favourite takeaway meal on Deliveroo: This is a hard one so I decided to look at the facts (the data doesn't lie). Dishoom Matar Paneer and Black Dal is the clear winner.
When you're not working: I used to enjoy all sorts of outdoor pursuits. I now have two young children so I've had to temper my expectations for the time being. I'm getting quite into gardening.
What are you listening to? I'm an avid listener of The Rest is Politics.
Speed is not everything, of course. Deliveroo has seen huge growth in grocery orders delivered in the standard 35 minutes or so. Supermarkets continue to sign up stores, and more grocery orders now go through the platform than Ocado.
The slick user experience (UX) is a draw. Consumers know when their items are due to arrive, and are able to see the rider on their route. There are also in-app features for easier basket building, product discovery and visibility of deals. Last month came the release of new functionality enabling a customer who orders a takeaway from a restaurant to add additional items from a nearby Deliveroo Hop site.
The retailer experience is a draw too. The same UX applies to Deliveroo's grocery picking app, which is used by Waitrose, Co-op, Sainsbury's and Carrefour.
"The proof is in the pudding," McClintock says. The picking app needs next to no training to use, and has led to a meaningful reduction in missing items, and more relevant substitutions. It has been so well received it might be worth offering to retailers as a standalone app.
"I could not confirm or deny whether that is something we're exploring," McClintock smiles.
She adds there is further opportunity in the "narrow-window schedule space" where mid-sized baskets of £30 to £60 can be ordered for delivery at a set time.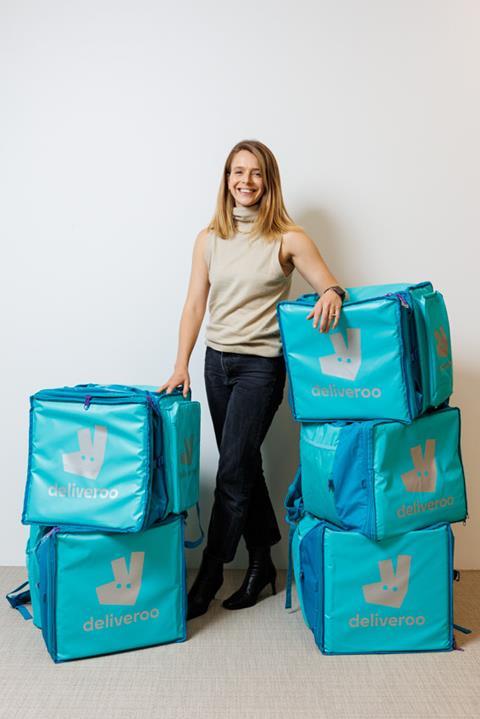 Offering value
Providing good value is a challenge. Deliveroo has launched promotion mechanics such as bogofs and percentage discounts within the app so partners can offer the same deals they do in store. It is also providing retailers with data to help them understand what their pricing position is, and then "hopefully take action", McClintock says.
Deliveroo has invested £2m in reducing delivery fees from big supermarket brands, but when it comes to pricing the rest is down to the retailers. A big debate internally, says McClintock, is around reducing the commission Deliveroo takes from grocers.
"I can go and reduce your commission – but are you going to pass that on to the consumer? Or are you going to pocket it?" she says.
June research from Which? highlighted the significant mark-up on groceries bought through a courier app versus those bought in a store. And while in-store price wars have not yet come to apps, there are signs it might, with Asda having a 9% mark-up across all apps, far below Sainsbury's 28%, for example.
"If I cut commission, will you pass it on?"
McClintock says the ease with which consumers can compare prices could prompt fiercer competition.
"If your mission is to buy milk, you can search for milk, and you can see what price everyone's offering. And you can make a decision about which brand resonates with you, plus whether you feel like they offer you good value."
"If one partner offers really great value is it likely consumers will vote with their pounds? I would say we've seen that play out in many other channels. So why would that not be the same in a marketplace?" she says.
McClintock knows a thing or two about marketplaces, having launched them for Amazon in Australia and Singapore. But she describes her career as "one of two halves". After studying science at Cambridge, a brief stint in finance didn't work out. As she reflects: "I have a mantra on my wall: 'Work hard, have fun, be nice to people'. There's not a lot of that in finance."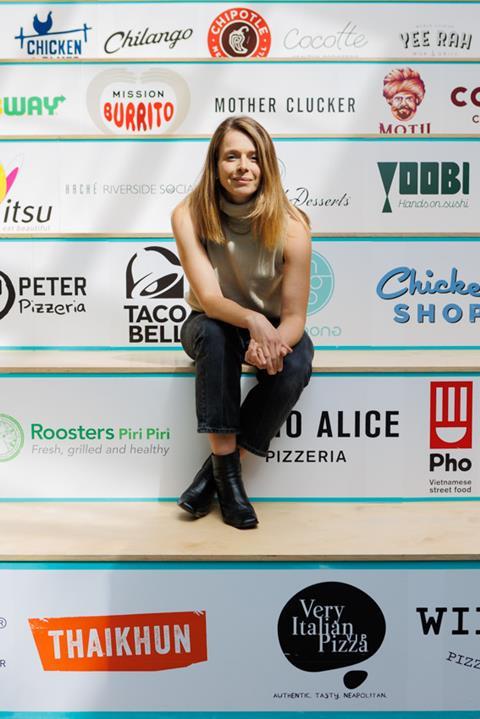 So McClintock moved into television. But if it looked fun from the outside – she worked as a producer for Hat Trick and Channel 4, and on Have I Got News for You and Horrible Science – "everyone looked miserable".
So after completing an MBA, she moved into tech with Amazon. And she's not looked back. Returning to the UK, she became global strategy lead for Amazon Fresh, and launched Amazon's private-label grocery range in Europe. "Trying to find a biscuit that works across five countries is pretty challenging," she says.
It was Amazon's investment in Deliveroo that put the courier business on McClintock's radar, and when they called the opportunity was tantalising.
If McClintock's career is one of two halves, the grocery and restaurant operations at Deliveroo are not so evenly split. Grocery makes up just 11% of total gross transactional value globally.
"There is a healthy tension between how much time we spend on our core business, and how much time we spend on this new vertical," McClintock says. "We're constantly questioning, where is it best to allocate our resources?"
Currently over 100 members of the tech team work solely in grocery, and judging by Deliveroo's numbers, it seems well worth the focus.
Customers acquired through grocery generate 40% more orders in the year after acquisition than customers acquired through restaurants. Customers who use both grocery and restaurant have higher retention than those who use restaurant only. And grocery orders are incremental to restaurant orders.
The gross profit per grocery order for Deliveroo is only slightly behind that of restaurant orders in the UK too. And, globally, average grocery order value is rising, alongside the average number of items per basket.
As McClintock puts it: "We're right at the beginning. There are loads of opportunities. We're in this exciting space where innovation is constantly happening. We have reasons to believe."