Jonathan Petrides may hate the 'v-word' but his plant-based delivery service is finding its way into everywhere from Amazon HQ to Downing Street
Most people give up meat due to health, animal welfare, or environmental concerns. Allplants founder Jonathan 'JP' Petrides did it to impress his girlfriend.
"She's now my wife, by the way, so maybe it worked," he says sheepishly. "When I was trying to convince her that we should move in together, I was like: 'veggie at home? Oh, yeah, I can do that'."
Today, Petrides is a fully committed vegan. After going down "a rabbit hole of watching every single documentary ever made and reading every scientific paper I could get my hands on", he became convinced the planet is "completely screwed" without a "massive transformation into plants".
This was the inspiration behind Allplants, a now thriving plant-based frozen meal delivery service first launched in 2017. After expanding its range during the pandemic, the business was rewarded with £38m in funding in October, the largest-ever 'Series B' round for a European vegan food business.
But Allplants is not just catching the eye of investors. There is "a lot of pull" from the supermarkets, says Petrides, though until recently he was determined to keep the business strictly direct-to-consumer. "It allowed us to have that direct relationship and really listen to and understand what's working," he explains.
"If we'd started by creating nice food and just throwing it in the supermarkets we would have got zero feedback. We wouldn't have known who was trying our food, let alone what they thought. So, we wouldn't understand who our audience is and how to do more and better for them."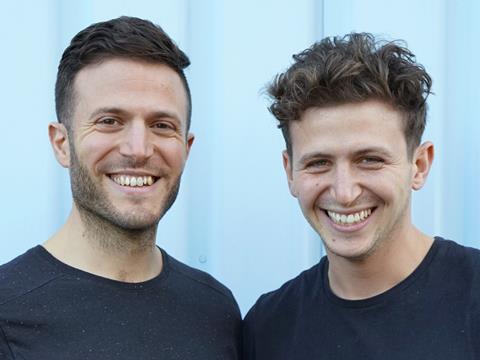 Now the brand has found its feet, Petrides isn't ruling out a retail launch. "If we start to add multichannel, for us, it's much more about listening to what our customers say they want and doing that, because that's how you build something that people truly love."
The strategy so far seems to be working. Allplants is about to sign-up its 100,000th customer "which is super exciting," he says. It is also trialling vending machines at workspaces like WeWork and Huckletree, as well as Amazon's London HQ.
"What we want to do – as with any household food brand – is be wherever you want us to be, whenever you need us to be. And, listening to that and thinking, 'OK, how can we deliver and serve that?'."
Age: 37
Marital status: Married to Delphi
Potted CV: After starting my career at McKinsey I've been building and scaling ventures from scratch for over 12 years now. The three scale-ups I've co-founded are M-Shwari, Africa's first mobile payments bank for the unbanked; Penda Health, Africa's fastest growing primary care company; and Allplants
Best piece of advice received: Starting a business is really hard, so if you're going to put yourself through such madness, ensure you are choosing to work on something you'll run through walls for, that will make the world a better place, and make sure your vision is uncomfortably enormous
Hobbies: Cooking, reading, running, cycling, and playing football
Favourite musician: Tom Misch all the way
Book I'm reading: Less is More: How Degrowth Will Save the World by Jason Hickel. It's a really objective look at what's brought us to the environmental crisis, and a model for the future
Its bright yellow boxes have even been spotted on the steps of Downing Street, though customer or not, Petrides isn't exactly enthused by the prime minister's response to the climate crisis.
"Unfortunately, despite the fact there's such a massive bank of scientific evidence to show how central transforming our food and agricultural systems is to solving and right-sizing our emissions… it seems like governments around the world are scared of touching it.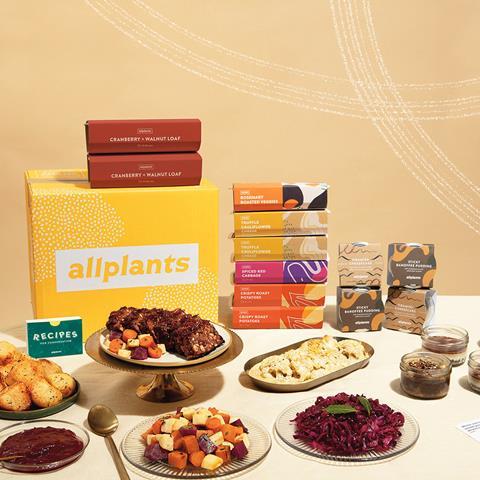 "I'm not sure why because the weird thing is that if you look at what people want – what the consumers are telling us – 65% of people are already actively reducing meat, fish and dairy and are recognising and connecting the dots between our choices as to what we eat and the way that we can have a smaller footprint on the planet."
Petrides argues that the government should stop subsidising the meat and dairy industries, which he claims are "bad for human health" and "bad for the planet". This would not only be a big signal in itself, he says, but "help right the market effects of the true cost of a steak".
Funding
Unusually for someone who runs a plant-based food company, Petrides refuses to use 'the v-word'. "It's far too scary and has all sorts of weird, radical preachy connotations, which are not nice," he explains. Rather than guilt-tripping consumers into eating plant-based, he prefers a more playful approach.
Allplants produced an advert for Veganuary 2021, for example, depicting an aspiring vegan sneaking off to her car to secretly eat cheese. Even though the ad drew the ire of a handful of hardcore vegans, Petrides stresses the importance of making plant-based diets "actually approachable and just human and normal" to appeal to the mass market.
"If everyone started having one plant-based day each week in the UK it would be the equivalent of taking over 50% of cars off the roads for the year," he says, referring to an analysis by Oxford University scientist Joseph Poore. "So, telling that story in a way that connects to the broader impact we can create together is something we've done in the past," he continues, such as Allplants telling its regular customers how much carbon they've saved by eating its plant-based meals.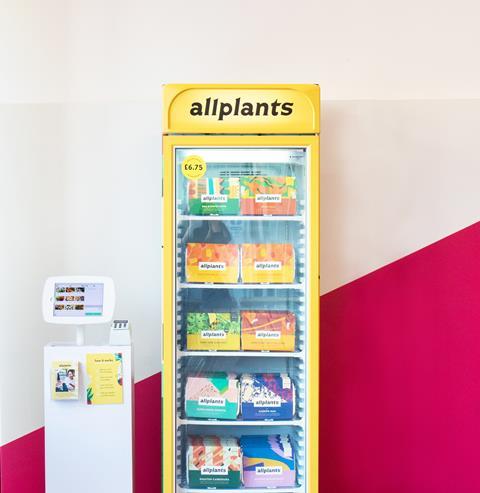 The importance Petrides places on balancing purpose and profit helped Allplants to become one of the UK's first food B Corps in 2018, and also influenced who the business accepts funding from.
"As soon as [investors] saw the business and started to question it, I said: 'I'm not going to try and convince you. I'm not going to try and sell it to you if you don't like the sound of it'.
"Initially my assumption was that venture capitalists aren't going to get it but there's got to be one or two billionaire vegan people who are going to think, 'this is awesome'".
Billionaire vegans initially proved few and far between, but Petrides managed to lure in a crop of both seed and growth capital investors "who really carry and hold the same values as us".
Now, his focus for the next six months is on expanding the Allplants team "from chefs to designers to analysts and to leadership".
Petrides learnt the hard way how difficult it can be for a business to scale up until a sufficiently capable team is in place. In the first two weeks of Covid, Allplants was forced to hire around 30 new chefs and shut down all its marketing activity to help cope with the rapid surge in orders."That was bedlam," he says. "We had to get really good at training everyone."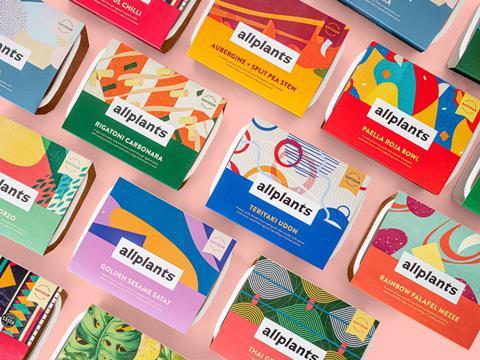 Allplants also plans to boost its production capacity six-fold by expanding its manufacturing site in north London, a necessary expansion just two years after the business moved in. The kitchen team will continue working while they add more space next door and the HQ team will move to the new head offices in the New Year.
The site's expansion will help facilitate the next phase in innovation for the company as Petrides eyes a move into cooking sauces, picnic foods and barbecue items to "really expand into those occasions that people miss" when they adopt a vegan diet.
While scaling up at such a speed has at times been "scrappy and chaotic", so far the business has been able to roll with the punches, he adds. "It's our five-year birthday in January and since launching we've doubled or tripled every year, which is a lot to keep up with," he says. Petrides' meat-free mission certainly has a long way left to run, but it's safe to say it's now about a whole lot more than getting the girl.