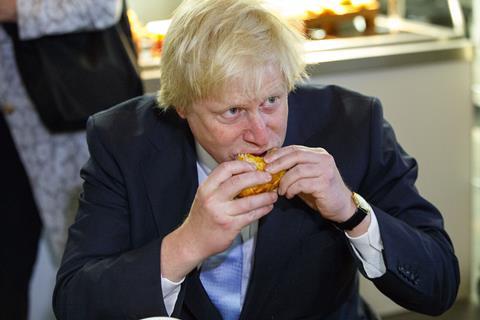 Wily would-be PM Boris Johnson has hitched his wagon to the vegan train. Apparently his plant-based new partner is responsible for pointing out the plus points for both his environmental cred and waistline.

The team at Heck was quickly in touch to share some Boris-friendly vegan recipes, among them the tofu-based 'Scramble for Number 10' and the 'Eggsit Omlette'.

Heck co-founder Jamie Keeble says the brand is "Brexit-neutral" (should your political affiliations affect your sausage-buying habits), claiming "we just want people to get on board with the benefits of clean, lean, tasty plant-based eating". Though the recipe blurbs for 'Potato Fritter it Away' ('Brexit will cost us billions but this tasty dish won't set you back a fortune') and the 'Feeling Flat Bread' ('Brexit has left us feeling flat…') suggest otherwise.

Still, "we have fans as far away as Australia," adds Keeble, inexplicably, "so we're sure Mr Johnson will enjoy a vegan sausage to fuel him during the election campaign." Er, great!