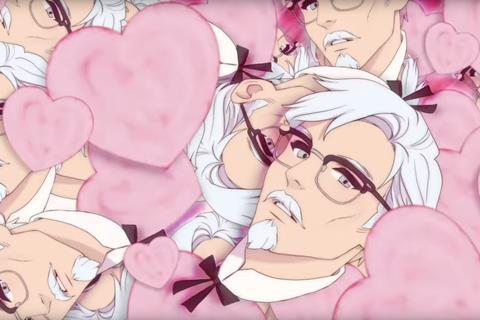 Brands love to be loved. But how to make shoppers fall for you? KFC seems to think the answer is to get romantically involved with them.

In the US, it's unveiled I Love You Colonel Sanders, a choose your own adventure-style dating simulator game, in which you guide a sexy younger Colonel through romantic life at 'cooking school' while a dog – named Professor Dog – schools him on chicken recipes.

It's mesmerically baffling, but it might help you learn to find a poultry-loving soulmate. And in Australia, you could marry them at a KFC-themed wedding: the company's Aussie wing is running a competition for couples to win decorations, a celebrant and chicken for 200 for the big day. Beautiful.