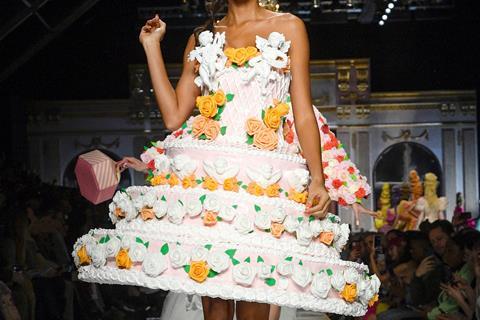 Bogof's insistence on press accreditation at the 'big four' – by which we mean the fashion weeks of New York, London, Milan and Paris, not your grubby supermarkets – paid off this year, thanks to the cake lovers at Moschino.

The Italian fashion house's latest collection saw Versailles meet Patisserie Valerie, with models decked in what looked like tiered petits fours, covered in frosted icing. Even fingernails came in shades of spun sugar.

As Marie-Antoinette famously didn't say: Let them wear cake!