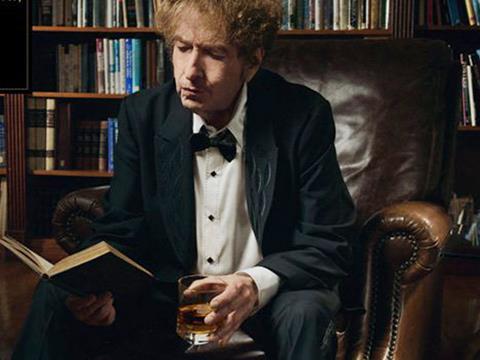 Every soppy indie band has its own beer these days. Whiskey's where the cool musicians are at, with the likes of Willie Nelson, The Pogues and, er, Mumford & Sons, all boasting their own drams.

Now croakily confirming whiskey's status as official drink of the grizzled crooner comes the daddy: Bob Dylan! Bob has teamed up with liquor entrepreneur Marc Bushala to launch a trio of whiskeys, wryly named Heaven's Door (we like the only slightly more negative Don't Drink Twice It's Alright).

Bottles will advertise another of Dylan's extracurricular talents, carrying images of iron gates he has apparently crafted in a metalworking studio. As for the taste, we reckon it'll be – ahem – Just Like Tom Thumb's Booze.