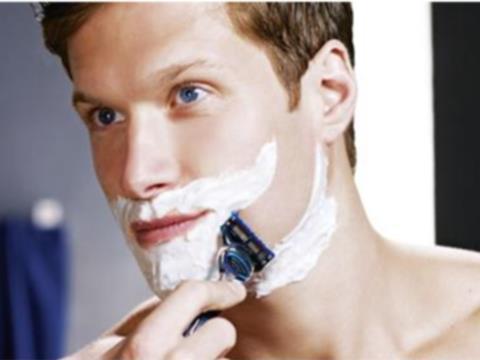 Gillette owner Procter & Gamble has launched a legal battle after claiming own label blades being sold in leading UK supermarkets are in breach of its patent rights.

The Procter & Gamble Company, through its wholly owned subsidiary The Gillette Company, has filed papers at the High Court of Justice, Chancery Division, against shaving products company Edgewell Personal Care and Wilkinson Sword, a UK operation of Edgewell.

The case focuses on its rival's three-bladed private label razor cartridges, which are currently sold in supermarkets Tesco and Asda, discount store Wilko, as well as in other parts of Europe. P&G claims the cartridges fit the Gillette Mach3 handle.

The lawsuit, which is aimed at the manufacturer rather than the supermarkets involved, alleges patent infringement and seeks damages from the company.

Gillette describes Mach3 as "one of the most iconic and trusted brands ever built in the shaving category" and the legal battle is the latest in a fiery relationship in the courts with its rival.
A spokesperson for Edgewell Personal Care said it is proud to provide quality products to our customers at attractive prices. "Our new retailer branded blades are compatible with Gillette Mach 3 handles. They offer Mach 3 users a great choice at a fair price.
"As innovators, we take intellectual property very seriously and stand behind all of our products. We are confident we will ultimately prevail in our dispute with P&G.
"It is disappointing that P&G are seeking to use their dominant market scale to threaten smaller competitors and even British retailers to restrict competition and choice in the shaving market. We are proud to have brought this outstanding new product to market to stimulate the whole shaving category. Sales among leading retailers confirm that this product resonates well with British consumers.
In July this year, P&G won a lawsuit obtaining an injunction against Edgewell in Düsseldorf District Court in Germany for infringing the same patent.

Last year Gillette sued Edgewell in the US for claiming its Schick razors were falsely marketed as being equal to or better than Mach3.

Gillette claimed tests of men aged 18 to 55 showed that razors from Edgewell Personal Care Co created a "statistically significant number of greater nicks and cuts", and thus were not "as good or better than Mach3", as their labels claimed.

The case was later settled out of court.

"Our investment in innovation is significant, and it is the reason why Gillette consumers have come to expect the best, most reliable shaving experience available," said P&G chief legal officer Deborah P Majoras. "When intellectual property is misappropriated, we will defend our position on behalf of our consumers, our employees and our shareholders."

A P&G spokesowman added: "As a grooming leader for over a century, Gillette regularly patents its breakthrough inventions, which are developed through strong consumer understanding and technological expertise. The company also invests heavily in research and development to stay at the forefront of shaving technology and to deliver an incredible shaving experience for men around the world."