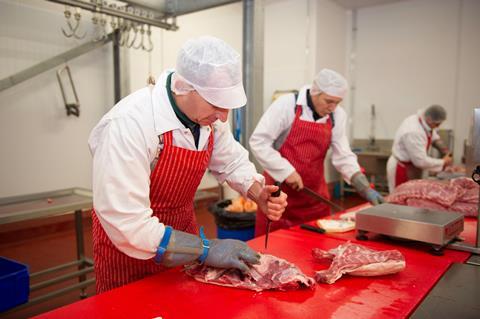 The government has given no support to the fresh food sector as it battles a labour crisis that has now reached 'tipping point', industry figures have warned.

As the Brexit deadline approaches, skilled staff from the EU are following unskilled seasonal workers in returning to their home countries.

At least a fifth of non-UK entry-level to mid-management staff placed by food industry recruitment agency The Sterling Choice had gone home since 2016, said director Lukas Vanterpool.

"The seasonal element is hardest hit. But we're pretty much wiping out the next generation of leadership with what's going on," he said. "One of our clients, who deals in cooked sliced meat, has lost 35%-40% of their lower-level management. There's a feeling of not being welcome."

The situation was "becoming more acute", said British Poultry Council CEO Richard Griffiths, with poultry sector staff turnover near 8,000 roles a year out of a non-UK workforce of about 24,000 people.

"In the past, workers could be found. But we're now at a point where we are running out of people. That's why we're so keen to get government looking at this."

Shortages of seasonal labour have also intensified. As The Grocer reported last week, thousands of tonnes of fruit have been left to rot in fields and orchards due to a lack of labourers.

And the situation was becoming "worse and worse", warned British Growers Association CEO Jack Ward, amid mounting concerns over the harvesting of key winter crops.