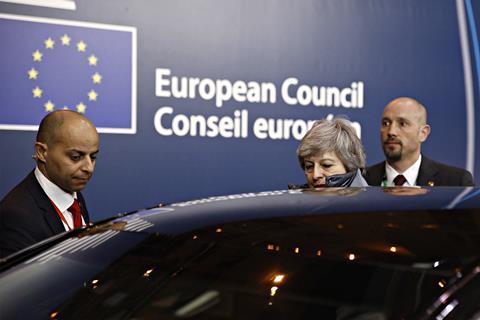 Brexit uncertainty has taken a toll on UK food exports - with barley shipments stalling.

The EU this week granted PM Theresa May a flexible Brexit extension until no later than 31 October, with the option to leave earlier if she can get her a Withdrawal Agreement through parliament.

But while this alleviated immediate concerns about UK exports facing EU tariffs, fears over the possibility of a no-deal exit this month have resulted in lost business for British farmers.

The EU is a major market for UK barley, accounting for more than 90% of total export volumes in 2018 [HMRC]. However, "traders haven't been confident in selling UK grain to EU destinations as they don't know what tariffs would be applied to contracts sold for delivery in future months," said David Eudall, AHDB head of arable market specialists.

"On the European side, buyers have moved away from UK barley exports due to the same uncertainty," he added.

Malting barley exports have been worst hit, according to Eudall, as a large proportion of the crop grown on the south coast of England usually flows into EU countries like Belgium and the Netherlands.
"Without any certainty for trade, the UK is just being left out," he warned. "We are still able to trade with partners outside the EU, but for barley (and malting barley specifically) we're so focused on European markets that this uncertainty has a huge effect in stemming trade prospects," he said.

His comments follow warnings by Efra Committee member Julian Sturdy in an inquiry into Brexit preparedness on 29 March that there were "no shipments of barley leaving any ports at the moment because of the threat of tariffs".

In response, environment secretary Michael Gove admitted this was "one of the inherent difficulties in a no-deal scenario", because while the UK could slash import tariffs to keep prices down for consumers, it had no control over what tariffs the EU would impose on exports.

Uncertainty around Brexit was having "real-world business impacts right now", said NFU president Minette Batters.

"We have crops and livestock in fields with farmers still in the dark about what trading environment they will be operating in."

UK exports of raw beet sugar to the EU have also plummeted by over 70% in February 2019 compared with February 2018, latest HMRC data shows - with volumes to Belgium, France, Germany, Italy and Spain down by over 80% year on year.