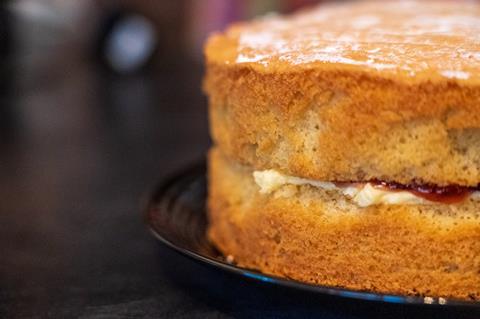 A biscuit, a Victoria sponge cake and a tin of rice pudding want to move to the EU. Which one needs a vet?
To the uninitiated it may seem like an opaque Brexit riddle, but the question is at the heart of a major EU policy change threatening to overload many British manufacturers with further red tape and costs.
Next month Brussels will significantly expand the range of composite foods requiring an export health certificate (EHCs) to enter the EU, meaning many British exporters will suddenly need their products signed off by an official vet, as well as becoming subject to potentially time-consuming checks at the EU and Northern Irish borders.
The specifics on which foods will fall foul of the new rules have so far remained elusive but last week, the picture became slightly clearer. The biscuit and the tin of rice pudding will be somewhat saved.
As shelf-stable products devoid of meat – along with others such as some chocolate, pasta, and breads – they will not require EHCs or EU border checks, according to David Kennedy, Defra's director general for Food, Farming, Animal and Plant Health and later expounded by a Defra spokeswoman. Instead, they will just need private attestations completed by the manufacturer, although industry figures warn these can be just as burdensome.
It is understood the EU Commission had concerns over pasteurisation as an acceptable heat-treatment for dairy elements in shelf-stable composite products. However Defra suggested these have now been addressed.
"The clarification we got yesterday, which said biscuits, for example, and chocolate, will not need export health certificates, that's really important," Kennedy told the Environment, Food & Rural Affairs Committee.
Once confirmed by the EU, it will be a relief to exporters including Walkers Shortbread, which faced paying "hundreds of thousands of pounds a year" for EHCs, which would be "horrendous," said CEO Jim Walker.
Unfortunately that is now the prospect facing the Victoria sponge along with quiche, cheesecake and other perishable foods containing dairy, which could soon have to pay up to £200 a go for veterinary sign-off, according to Defra.
The burden will be costly. The FDF even warned it could make it "unviable" for many businesses to continue supplying Northern Ireland.
The exact requirements for whether a food needs an EHC will depend on the ingredients included, with many traders still uncertain whether their products could be liable, however. The final EU legislation is yet to be published, meaning many questions still remain.
Even foods such as meat and cheese that already require EHCs will be subject to changes. Kennedy told the committee the EU is revamping its entire range of EHCs with 50 new certificates set to come into effect. While foods that don't require an EHC already will need to do so from April, products that have needed them since January will have until August to make the switch.
Defra secretary George Eustice said it was "inconvenient that we've got these changes just as people get used to some of the previous ones," although he recognised that it was not due to the EU "being more difficult". These changes "have been in train for some time" he explained.