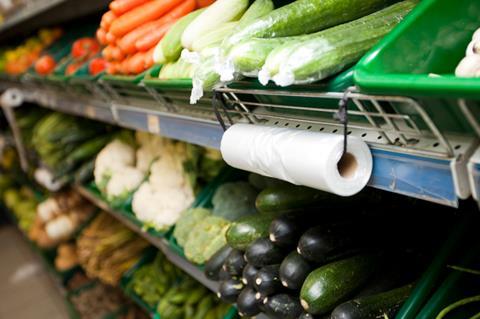 Industry bosses have warned there will be "major" shortages of fresh food and drink in the event of a no-deal Brexit, as they joined condemnation of Michael Gove's denial that fresh food would be impacted.

Yesterday, former Defra boss turned Brexit tsar Gove told the Andrew Marr Show there would be no shortages and "everyone will have the food they need".

Today the FDF said the timing of an October Brexit and the reliance on imports meant shortages were "inevitable", especially fruit and vegetables.

"FDF has repeatedly said that a no-deal Brexit will have a major impact on the availability of fresh food and drink, particularly fruit and vegetables," said a spokesman.

He added: "Forty per cent of the UK's food and drink imports come from or via the EU and our reliance on these imports climbs from autumn as fresh food stocks decline.
"The run-up to 31 October is particularly stark, with food and drink manufacturers facing difficulty securing additional frozen and chilled warehousing space with that space already booked for Christmas."

Although he claimed there would be no shortages, Gove admitted a no-deal Brexit could see some price rises, although he told the BBC: "I think that there are a number of economic factors in play.

"Some prices may go up. Other prices will come down."

Last week exclusive research for The Grocer by Him revealed 14% of consumers had already started stockpiling, up from the 11% of shoppers who were stocking up according to a similar poll carried out ahead of the original Brexit date of 29 March.

It also found that 61% of shoppers were expecting some food shortages if no-deal came to fruition.

Shore Capital analyst Clive Black predicted supermarkets might bring in rationing of fresh food because of the disruption likely from no-deal.

He said there would be "real logistical challenges for the food industry around a no-deal situation depending upon EU port controls, especially for short shelf-life goods".

"Indeed, the movement and storage of foodstuffs could be a real hiatus around the Brexit date, if it is this political outcome that transpires," added Black.

"Accordingly, we can see the prospect of not just some gaps in supermarket availability, but also the scope for some rising prices, as higher storage and disruption costs need to be recovered by the respective parties and possibly the need for rationing of sorts."

Yesterday the BRC claimed Gove's assertion on shortages was "categorically untrue".