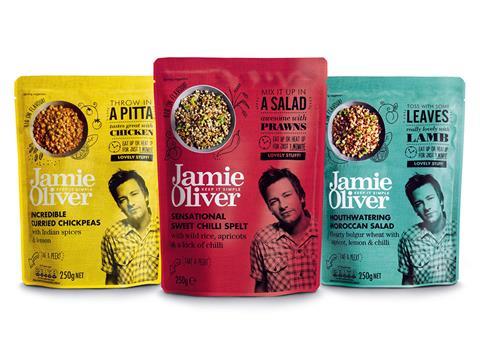 Profits at Fiddes Payne have come under pressure from currency volatility caused by Brexit as new CEO Norman Brodie puts his turnaround plan into effect.

Brodie took charge of the food business in early 2016 in a management shake-up following disappointing trading. He told The Grocer sales in the financial year to June were "solid but not spectacular" and profitability had been "pretty challenging".

"We are adjusting to a new business model and the new world post-Brexit, which presents problems for a business like ours which has a lot of currency transactions," Brodie said. "We have a good currency hedge in place, but the outlook is going to be challenging."

Fiddes owns the Cake Angels baking brand and holds licences for Disney and Pixar cake kits and Jamie Oliver herbs and spices. It increased revenues 14% to £17.6m and pre-tax profits 20% to £1.5m in the year to 28 June 2015.
But Brodie, who has experience with Lucozade Ribena Suntory, Kraft and Coca-Cola Enterprises, said the business had become complacent. "We weren't servicing our customers, consumers, suppliers and licensors well enough," he added.

His turnaround plan includes a renewed focus on service, a major refresh for Cake Angels, a raft of innovation and more licences.

Wins already include a range for fitness brand Men's Health - including grains, pulses, protein boosters for drinks and protein rubs for meals - and baking products for Crayola (click here for a full separate story on the Crayola launch). There is also a planned UK launch in Aldi later this year for its own brand of healthy food Full of Goodness, which is currently sold in Ireland and consists of a range of pulses and grains sold in pouches.
Fiddes has been on the market since early 2014, but the search for a new owner has yet to prove fruitful. Brodie added there was no timescale for getting Fiddes back in shape for a sale.
"The owners have been disappointed that the business hasn't reached its potential recently, but we have a plan and I'm going to drive it really hard and make it successful."