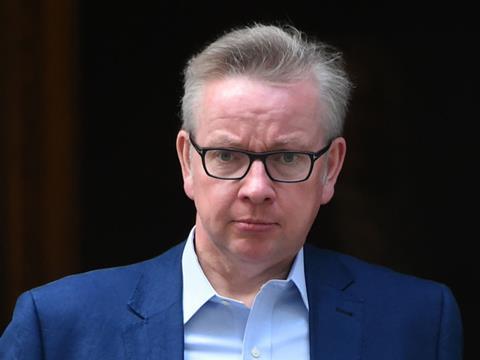 The government will spend £200m on a new service to help absorb the costs of moving goods from Great Britain to Northern Ireland after the end of the Brexit transition period.
The new "Trader Support Service" will provide "end-to-end support" for NI businesses handling customs declarations on goods coming from GB or the rest of the world. It will be free to use and handle import forms and safety and security declarations.
The Northern Irish Protocol aligns the region to the EU customs area and therefore goods entering from GB will have to comply with new checks including customs declarations, safety and security declarations, and sanitary and phytosanitary standards.
There is significant concern among businesses that the administrative burden could drive up prices and force some supermarkets to withdraw from the region.
The package is a "vital lifeline" for NI businesses worried about the ensuing costs, said Seamus Leheny, policy manager for Logistics UK, but there are doubts whether there is enough time left for implementation.
"With less than 150 days until the end of the transition period – and the scheme operator only due to be announced in September – that leaves very little space for the new systems to be trialled and implemented."
Michael Gove, the Chancellor of the Duchy of Lancaster, will announce the new service on a visit to NI on Friday, alongside an additional £155m to fund IT systems for new border processes and £300m for peace programmes on the island of Ireland.
NI secretary Brandon Lewis said the Trader Support Service is a "unique service that will ensure that businesses of all sizes can have import processes dealt with on their behalf, at no cost."
A border operating model for NI has not yet been released but will be key to determining the physical checks required on agri-food products entering NI. It will be decided during ongoing negotiations between the UK and Brussels.
Aodhan Connolly, director of the Northern Ireland Retail Consortium, said removing the costs of custom transactions and tariffs will have a "positive impact" on choice and affordability, but "quite simply without mitigations on export health certificates which cost £200 each, and SPS checks, either products or business models will become unviable".
Stephen Kelly, CEO of Manufacturing NI, said the move was a "very welcome first step" but several issues remained including SPS checks and VAT.