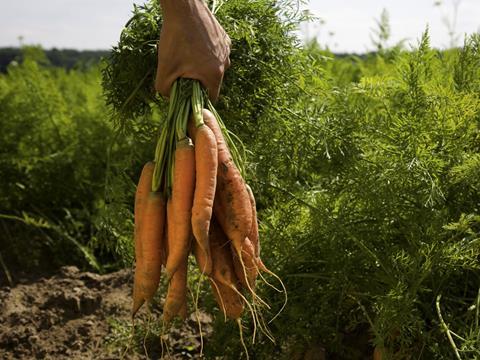 Growers' associations have expressed outrage after horticulture was dubbed a "small, low-wage and low-productivity" sector by the Migration Advisory Committee in its final report into EEA migration to the UK.

The report, published this week, acknowledged failure to implement a Seasonal Agriculture Workers' Scheme (SAWS) would be "bad for the sector" and could lead to consumers being forced to fork out more for their fruit. However, it said such a move "should not be seen as catastrophic for the economy as a whole" given its small size and the fact 99% of those working in the sector seasonally came from abroad.

While welcoming the report's support for the SAWS trial announced by Defra earlier in the month, British Summer Fruits said the committee "completely missed the point" that the UK's soft fruit industry turned over in the region of £650m per year.

"The industry employs some 3,000 permanent staff, as well as 29,000 seasonal employees, making significant contributions to the rural economy and to the exchequer in the form of income tax, national insurance and corporation tax," said British Summer Fruits chairman Nick Marston.
"It misses the point that home-produced fresh produce is infinitely better for the environment than imported product due to UK horticulture having the shortest possible supply chain and incurring far fewer food miles."

The report was also mistaken in suggesting the horticulture industry was low-pay, said English Apples and Pears, stressing its growers paid an average of £10-12 per hour.

The growing body hotly disputed the finding a SAWS scheme might encourage the sector to avoid investing in higher productivity measures.

"Significant investment into modern orchard systems and equipment has meant that in the last decade alone, we have successfully increased the market share of British apples from 26% to 42%. We cannot ignore these numbers, nor should we overlook the industry's potential to grow further," said EAP executive chair Ali Capper.

"The pilot SAWS is a promising response and a step in the right direction, but we need the government to consider a larger scale solution. Without the right number of seasonal workers, our best in class British apples and pears could be left to rot on trees."
The Migration Advisory Committee's findings were also met with disappointment by NFU Scotland, which said the recommendations failed to heed "strong evidence that Scottish agriculture and associated industries such as food processing and road haulage require routes to employ non-UK workers".

"The Union is concerned by the Migration Advisory Committee's recommendation that there should not be employer-led or sector-based routes for 'lower-skilled' migrants," said NFUS president Andrew McCornick.

"Saying that employers need to improve pay and conditions to compete for workers is not straightforward - the problems of attracting and training enough suitable UK workers is long-standing and the work is simply not as appealing to many people."