It's all change in the alcohol sector. The old guard have jumped ship, making way for a new roster of bosses to guide the biggest players through Brexit and beyond
Drinks bosses are dropping like flies. In the past three months alone, five of the industry's biggest names - Jason Warner of AB InBev, Charles Ireland of Diageo, Tom King of Treasury Wine Estates, Julian Momen of Carlsberg and Laurent Pillet of Pernod Ricard - have all called it quits.

None of the recent leavers - no pun intended - have cited Brexit among their reasons for jumping ship, but with a no-deal or indeed a bad deal for the food and drink industry looking increasingly likely, one could understand why, after a period of solid growth for BWS, some bosses might want to preserve their legacies (though in fairness Jason Warner will still have to deal with the Brexit fallout from his new role as European president at AB InBev).

But Brexit isn't the only issue their replacements will have to contend with. The rise of low and non-alcoholic booze comes with its own hurdles as well as opportunities, while retailers are (still) optimising their ranges with little regard for how important big brands may have previously considered themselves. The likes of Heineken, Jacob's Creek and Echo Falls have suffered deeply at the hands of Tesco and co, with only Heineken managing to stage a proper resurgence. And new craft players are disrupting the market too. The next generation of drinks leaders face an era of uncertainty.

So just who are the new bosses taking the reins at the UK's biggest drinks businesses? Why were they chosen? And what are the individual challenges they will have to face down?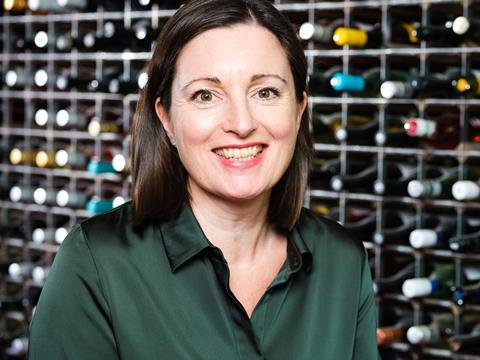 Michelle Brampton
MD Europe, Treasury Wine Estates
Wine has suffered more than beer, cider or spirits as a result of Britain's vote to leave the EU, the devaluing of the pound sucking much of the profitability out of the sector. Factor in the recent rise in wine duty, an ongoing shortage of glass bottles and that shoppers have fled the category in droves (largely moving over to gin), and the picture for the sector is not great. Yet despite these challenges Treasury Wine Estates is, arguably, in a far stronger position than many of its peers.
The presence of its biggest brand, Blossom Hill, may be waning on shelves as shoppers opt for posher wines, but TWE's more upmarket offerings such as Wolf Blass and Lindeman's are selling strongly thanks to their higher price point and quality credentials. Meanwhile the success of its edgy 19 Crimes brand, with its outré packaging and concept based on convicts exiled to Australia in the 19th century, is trashing the conventional wisdom that lighter, fusion-style wines are the only drinks that coveted 18 to 24-year-old shoppers are interested in: value sales are up 206% year on year [Nielsen 52 w/e 25 January 2019].
Michelle Brampton, who was promoted to MD of TWE's UK European business just two months after being made commercial director last year, is keen to keep pushing the premium angle - and to work out how the business can play more in the more profitable luxury wine sector. She says TWE is "keen to do more" with Penfolds, its biggest global brand, but one whose UK presence is still relatively minor.
She also plans to work more on developing exclusive products with grocers and exploring the potential for TWE to play with different formats - Blossom Hill Spritz recently launched into 250ml cans. Brampton hints at further canned NPD to follow down the line but stresses that while cans might be the talk of the town right now, the market still isn't ready to drink heavier, more traditional still wines from them. But never say never.
Her biggest challenge will likely be ensuring TWE, a massive multinational, can keep up with the likes of Barefoot and Yellow Tail, both of which grew their value sales significantly over the past year.
But with 19 Crimes flying off the shelves and the recent launch of Embrazen, a new brand with a similar aesthetic to 19 Crimes focusing on 'great female trailblazers' ready to repeat the formula, TWE has proved it can adapt to British drinkers' changing needs.
Hence the wine giant is looking better placed than it has in a long while to weather the coming storm, deal or no deal.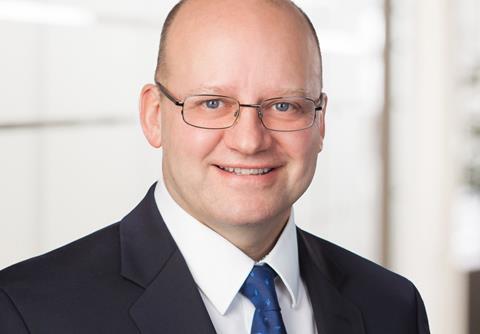 David Haworth
MD, Pernod Ricard UK
Pernod Ricard's previous UK boss, Laurent Pillet, was an ebullient Frenchman who, prior to his two-year stint in the UK, had rotated around the company's global operations as CEO for Andes and Sub-Saharan Africa. Englishman David Haworth's experience is closer to home. His CV at Pernod includes runs as MD for Ireland, CEO for Czech & Slovak, Greece & Turkey, MD for Germany & Austria and most recently CEO for Western Europe. And having spent almost two decades working in European markets, he is arguably better placed to steer Pernod through Brexit.
Haworth made his debut before the UK business press in February alongside Pernod's CEO Alexandre Ricard, cutting a more cautious, quieter figure than his predecessor. He told The Grocer he was keen to address segments in which Pernod currently under-indexes to build a more all-encompassing portfolio.
The first of these is gin: despite owning the Beefeater and Monkey 47 brands, both of which are tremendously popular in the on-trade, neither have made serious inroads into grocery.
"I think there's been a lack of focus from Pernod Ricard UK [on gin]," he says. "But that will change now we've brought it all together. We need to rethink what we can do with Beefeater in particular to premiumise it." So far it has rolled out new Pink and Blood Orange flavours for the gin, though Haworth stresses Pernod "needs to be careful" it doesn't pollute the brand with endless flavours.
Meanwhile, wine has also proved a sticking point for Pernod over the past year, the weakening of the pound having wreaked havoc on its ability to sell Jacob's Creek at the right price point. The brand was all but delisted in Tesco (just one SKU is currently on shelf), leading to the brand haemorrhaging more than a third (33.8%) of its value last year [Nielsen 52 w/e 8 September 2018]. Since January begun, prices across its range have surged in Asda and Morrisons.
"The decision with Jacob's Creek is to stop chasing the volume and chase value," says Haworth. "And if that means we're going to be delisted then so be it, at least then we get to reset it."
Isn't that risky? "We're a challenger and we've got to take some risks," he stresses. "When you look at what we can do with Campo Viejo and Brancott Estate, which are far more profitable, that model of premium wine is where we need Jacob's Creek to be."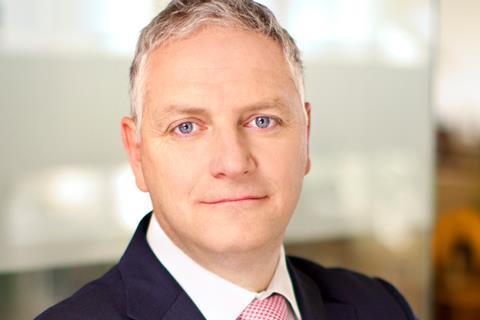 Tomasz Blawat
CEO, Carlsberg UK
When Julian Momen took the reins of Carlsberg UK in 2016, the appointment was something of a poisoned chalice: Carlsberg's core duo of lagers looked aged, cheap and increasingly irrelevant to modern drinkers. Now both have been given rebrands, Carlsberg going so far as to completely re-brew the 'green' lager and re-release it as a considerably posher-looking 'pilsner'. Momen, seeing the need to diversify Carlsberg, also boosted the brewer's stake in the craft beer world with the acquisition of London Fields brewery and its partnership with the massively popular Brooklyn Brewery.
There has, for a long time, been a disconnect between Carlsberg UK and the wider group: Carlsberg on the Continent has cultivated its image around premium beers, while in the UK it sold its brews as, frankly, loss-leaders for the football crowd. That strategy, while growing volumes for some time, also made it interchangeable. Hence the edifice came crashing down when Tesco delisted the brand in 2015. Now, after three years of Momen in office, it is finally beginning to fit in with the wider group's image.
Momen's successor, Blawat, joins from Carlsberg Poland, where the brewer has a larger market share, owns more breweries, and is the third-largest player (it's fourth in the UK). And while Carlsberg is in greater shape than it has been in a long time, he will have significant challenges to face. Export's decline has slowed but it has not yet established anything close to a stable return to growth. And while focus groups may have given a resounding endorsement of the new pilsner, changing the taste of a multimillion-pound brand can have surprising ramifications. Remember new Coke? The defining test of his leadership - at least for the foreseeable future - will be whether he can make Momen's makeover stick.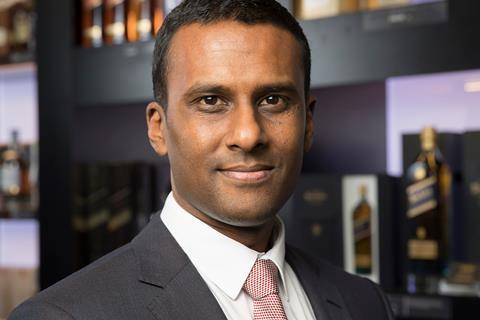 Dayalan Nayager
MD, Diageo GB, Ireland & France
Diageo's chief executive, Ivan Menezes, spent the first month of 2019 reassuring the world Diageo is as prepared as possible for Brexit and in a "relatively privileged" position compared with its competition, but past years have shown there are few certainties in politics or business.
Dayalan Nayager, the man enlisted to lead Diageo GB, Ireland & France following the departure of Charles Ireland in January, is no stranger to turbulence, having overseen the migration of Diageo's travel retail division from Singapore to London and a restructure of that wing of the business.
"It was all pretty messy at the time but he was pivotal to the operation settling down and growing very strongly in the ensuing period," says Martin Moodie, founder of travel retail title The Moodie Davitt Report. "[Nayager] was a big believer in partnerships with retailers and airports, and drove a strong pipeline of launches exclusive to the travel retail channel. He understood the channel had specific needs."
Diageo has retailer partnerships to thank for some of its biggest UK successes of late, too. Gordon's Pink - arguably the most successful drinks launch of the decade - drummed up early interest with an exclusivity deal with Tesco, while Amazon was given early rights to Johnnie Walker's White Walker Game of Thrones tie-up.
In any case, the omens for Nayager are good, says Moodie. "For Nayager to be entrusted with such a pivotal role as the UK underlines the high internal regard in which he is held."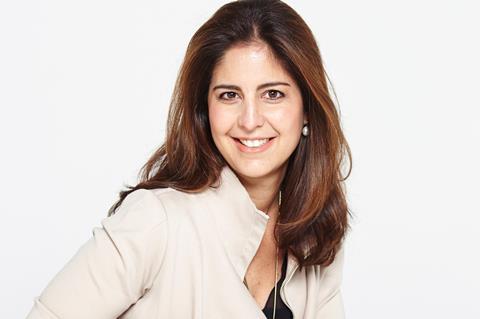 Paula Lindenberg
President UK & Ireland, AB InBev
Brazilian-born Paula Lindenberg has inherited a company playing at its peak, certainly compared with when her predecessor, Jason Warner, took over. InBev is now the market leader in off-trade beer, owning the two bestselling beers in the UK, Stella and Budweiser. Budweiser in particular has proved InBev's ace in the hole, with sales up £28m year on year, boosted by its high-profile World Cup sponsorship [Nielsen 52 w/e 8 September 2018]. Not to mention its spin-off Bud Light has become one of the most successful beer launches of the decade.
As a 17-year marketing veteran of InBev's Brazilian division AmBev, the choice of Lindenberg for the top slot suggests InBev's higher-ups don't feel its UK strategy needs to deviate too much from its current marketing-driven course.
But it's important to remember that much of InBev's success over the past three-odd years was aided by the fact that Heineken, its largest competitor, was largely absent from Tesco's shelves for much of that time, leaving the field wide open for InBev to clean up. But Heineken is back in Tesco these days. InBev may have the bigger brands, but Heineken is better at bringing new products to market quickly. Take the 0.0% version of its eponymous lager, for instance, which has racked up almost £6m in value sales in roughly a year-and-a-half on the market - it was on shelves for a full six months before Budweiser's 0% Prohibition Brew debuted [Nielsen].
Whether Heineken can seriously challenge Stella and Bud in the supermarkets again remains to be seen, though, and in the meantime InBev plans to take the fight to Heineken in the on-trade, where Heineken is the market leader. Uncertainty may be the name of the game for the coming year, but it's a surefire bet that these two brewing behemoths will continue to butt heads.