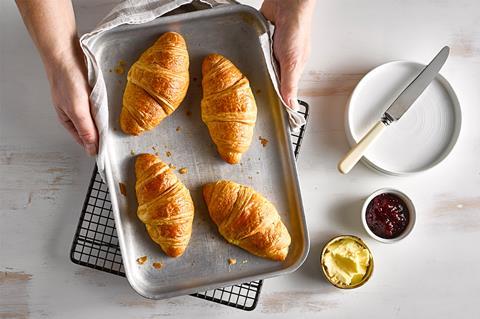 The global pandemic and Brexit have plunged many food and drink companies into serious peril. British food exporters to the EU face uncertainty and potential chaos in the first two weeks of 2021, as the transition period ends.
The continuing pandemic is severely restricting business travel, frustrating the business activities of many exporters looking to develop new territories. We've seen this kind of chaos before. Many of you will recall the financial crash of 2008, which coincided with a toxic combination of rising commodity costs and a steep devaluation in the pound.
At that point in time, St Pierre Groupe was a private-label cake distributor, supplying major multiple retailers and wholesalers, with cakes manufactured in mainland Europe. We survived that storm but realised we needed to protect our business from future seismic shocks.
It was clear we had to mitigate these risks and exporting our brands was a solution. Admittedly, we didn't know the first thing about exporting and our brands were in their infancy, but over the years we focused, invested, travelled and succeeded. The point here is that extreme adversity made us reassess our strategy – and this led us to exporting.
It can be a daunting step. Despite having world-class food manufacturers, a lack of co-ordinated and meaningful support for potential UK food exporters has resulted in the slow advance of UK net exports. Last year, UK food imports exceeded the value of exports in each food and drink category (except 'beverages' which had a trade surplus of £1.81bn, largely due to exports of scotch whisky).
Over the past 12 years, the absence of UK food brands and manufacturers at international food shows has always surprised us, and it becomes more apparent the further afield you travel – but it also demonstrates a clear opportunity for those prepared to explore it.
There are decent UK food export trade organisations but inevitably, to succeed, companies need to commit serious investment to developing their export business. These companies now need more support and encouragement to venture forth. Our experience is proof that British food companies can succeed abroad, and even develop new categories and become market leaders. Is it easy? No. Does it require dedicated resource and investment? Yes, and long-term.
In-market research is imperative and clearly the global pandemic is a serious barrier at present – but it's not impossible. UK food businesses should be encouraged, incentivised and supported to export their products and brands. It's easy to forget that Huntley & Palmers, early in the 19th century, created the first global biscuit brand and their distinctive tins came to symbolise British commercial success globally.
The UK is respected abroad and British foods resonate in countries around the world. So, don't be put off by all the barriers that exist right now. Look beyond our borders and work out how your business could benefit from exporting. We need brave, pioneering industry leaders now, more than ever.