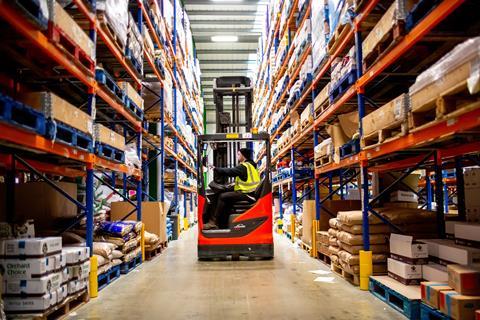 Specialist wholesalers plan to withdraw from the island of Ireland after new checks down the Irish Sea have made their sales to the region unviable.
Cotswold Fayre said this week it sees "no future" in the Republic of Ireland and expects the same in Northern Ireland at the end of the current grace period. Suma Wholefoods meanwhile has halted all sales to Northern Ireland as a result of the post-Brexit disruption.
Cotswold Fayre CEO Paul Hargreaves said the issue was due to customs agents charging per product type sent. As a wholesaler shipping varied loads of potentially hundreds of different items, this has wiped out all profitability on sales to the Republic of Ireland.
"Some people are shipping stuff and not making any money. Some of us are just stopping completely," said Hargreaves.
The additional costs mean he expects Irish customers to source directly from mainland Europe wherever possible, drawing the long-term future for British wholesalers supplying the region into doubt.
"If someone in Ireland has got any sense, they'll set up a nice wholesale business stocking the products that we and other wholesalers do [in Britain], and probably do very well on it," he said.
The Irish Sea border is particularly damaging for medium-sized businesses such as Cotswold Fayre which has regional annual sales of around £1m, he added. "If we were doing £3m or £4m in sales it'd be worth setting up an Irish warehouse either in Northern Ireland or the Republic. And if we were doing a lot less, it would hurt less. But in that middle band it's just not going to be worth it."
Suma Wholefoods similarly made the decision last week to halt sales to Northern Ireland because of the disruption. The move has quickly impacted convenience stores in the region who often use Suma as a "one stop shop" for organic and natural foods.
"They contacted us last week because we were planning on expanding our offer with them for a bigger refill station but they told us they can't supply us anymore," said Lisa Mulkerns, marketing manager at Eurospar Mulkerns in Newry. "This was a project we were thinking of doing after Easter, but now we won't be able to."
Suma confirmed that "all NI trade is on hold until we sort out a whole raft of issues post-Brexit" as it had become "virtually impossible" to trade.