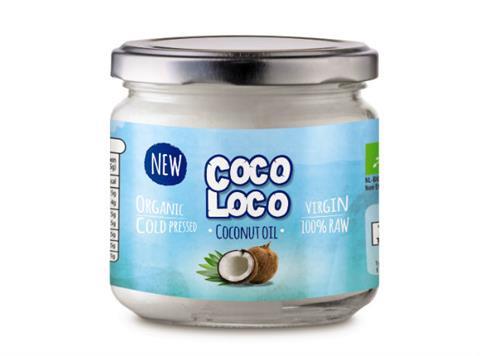 Aldi has launched raw organic coconut oil in stores nationwide.
Available as a Specialbuy until stocks last, Aldi's Coco Loco is organic and cold-pressed using 100% raw virgin coconut oil (rsp: £2.99/300ml). The product hit shelves on 7 January following a "successful" trial last year.
"Our Coco Loco coconut oil proved extremely popular when it went on trial last year," said Tony Baines, joint managing director of corporate buying at Aldi.

"We brought it back as a Specialbuy in time to help people with their healthy new year's resolutions. It's sure to prove as popular as last year and is another great example of our customer-focused approach of being able to offer premium quality products at great-value prices."

Coconut oil is growing in popularity as a healthier alternative to vegetable oils and butter, and can also be used as an eye make-up remover, moisturiser and hair conditioner.
Lidl announced last week it would launch Deluxe Raw Organic Coconut Oil for £2.99 at the end of this month.