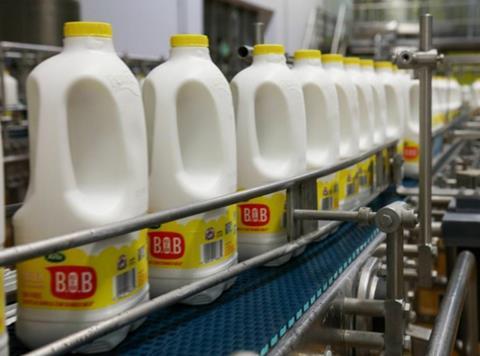 Arla Foods has outlined plans to add £120m to the value of its new Arla brand in the UK over the next four years, turning it into a £400m business by 2020.

The dairy co-op intends to become the "champion of British dairy", and increase total revenues from £2bn to £2.6bn as part of its Good Growth 2020 strategy, which will see the business make significant investments in its key brands.

New country head Tomas Pietrangeli said the strategy would see Lurpak and the Arla brand - launched last year - become top 10 fmcg brands by the end of the decade on the back of a commitment to invest at least 10% of its net revenue in branded NPD and a pledge to spend a minimum of 25% of its marketing spend on digital.

The dairy giant also planned to increase the availability of dairy products for breakfast, snacking on the go, convenience and hospitality with an overall ambition to increase dairy consumption; and to extend its pipeline of healthier dairy products with at least 30 new dairy concepts and 50 new range extensions, Pietrangeli added.

Arla also planned to invest more than £100m in promoting a series of new healthier dairy products and campaigns to encourage more nutritious eating habits, and challenging some of the current myths about dairy, he said, with the initiatives boosting the value of the Arla brand from its current level of around £280m to £400m by the end of the decade.

"We want Arla to be the name that people know, love and trust for dairy," Pietrangeli said. "We have developed a strategy that delivers clear consumer benefits by re-engaging them in the most innovative, unexpected, responsible and efficient way.

"Our overall objective will be to add value to our milk and in turn allow us to return the best possible price to our farmer owners," he added, while Arla also planned to publish a set of major health and nutrition commitments on its products and develop an enhanced foodservice offering.

The publication of the UK strategy follows the unveiling of the dairy co-op's global strategy for 2020 last year, which pledged to boost global milk production by 15% in a bid to target new markets for dairy products.