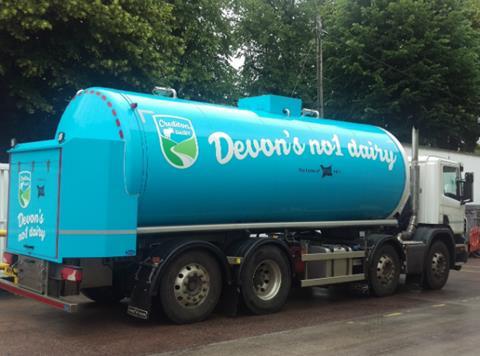 Crediton Dairy is to increase processing capacity at its flavoured and functional milk processing facility this year after a £12m investment in its manufacturing operations.
The investment at Crediton's Devon headquarters will see it build a second production hall containing two new high-speed fillers, taking the number of production lines at the dairy from five to seven.
Once completed, the new lines would also give Crediton greater flexibility to produce a wider range of flavoured and functional milks, using new production techniques and packaging formats, the supplier said.
Work on building the new production hall will commence in March and is expected to be completed by the autumn.
Crediton, which owns the Arctic iced coffee range and Moo flavoured milks, makes own-label UHT milk for the mults and functional drinks under licence, such as Flora's ProActiv milk. The company also signed a major supply deal with alternative dairy brand A2 Milk last September to process and pack its milk in new, recyclable cartons.
"This latest investment at the dairy is in line with our strategy of becoming a leader in the fast-growing flavoured and functional milk drinks segments of the market," said Crediton MD Tim Smiddy.
"The new production hall will increase our processing capacity, capability and flexibility and will allow us to develop further an exciting range of innovative branded and own-label products that meet growing consumer demand."