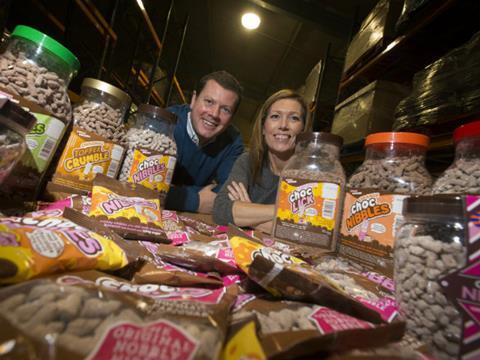 Chocolatier Sweetdreams has invested £500,000 in a new factory to boost capacity, develop new products and create jobs.
The North East-based business behind the Choc Nibbles brand said it needed to "drastically increase" output to keep up with rapid growth in the past 12 months.
The move to a 15,000 sq ft factory in Cramlington comes after Sweetdreams acheieved growth of 32% over the past financial year thanks to winning more business in the discount sector. A raft of NPD and expansion of exports, including entry to the Irish market, also drove growth.
The new facility is 50% larger than the existing site and will allow Sweetdreams to double output to 25 tonnes of confectionery a week, with capacity for more in the future.
"We already have the keys to the factory and will be operating from the new premises from early October," owner and MD Matthew Stephenson said.
"This is a really exciting time for Sweetdreams. We identified a gap in the market for a high end chocolate coated product and so we have invested £200,000 in panning and coating technology. This new process will allow us to enhance existing product offerings, develop new products and reach out to brand new markets and customers.
"Sweetdreams has doubled in size over the past two years and by investing in the best technology and people possible my intention is to cycle that standard of growth every three years moving forward. We are already a leading confectionary brand in the UK and we now have the capacity, standards and infrastructure to grow the success of Sweetdreams exponentially – increasing our national and international impact."
The business has hired three new senior staff members as part of the expansion: Andy Baxendale, who featured in the recent BBC documentary 'The Sweet Makers', Mike Flower and Mark Robinson.
"Andy, Mike and Mark are arguably the best chocolate experts in the country and are at the very top of their respective fields," Stephenson added.
"Having them join the team really shows the weight that our name has in the British confectionary industry and with their talent, experience and leadership, I know that Sweetdreams is going to continue to disrupt, challenge and change the chocolate industry in the UK and world-wide."