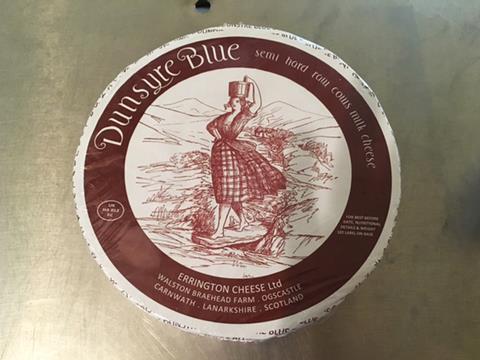 The cheesemaker alleged to be at the centre of Scotland's recent e.coli outbreak has insisted all of its cheese has tested negative for the bacteria, despite Food Standards Scotland instigating a full recall of its products last week.
All cheese products made by Errington Cheese were recalled by FSS and the FSA elsewhere in the UK on 14 September, after it issued a 'food alert for action' over links to the outbreak earlier this summer – which affected 22 people, with 13 requiring hospitalisation and one child dying.
The alert followed two earlier recalls by FSS on 10 and 14 September, and voluntary recalls by Errington Cheese on 8 September and in July,
Errington Cheese has continuously disputed the IMT and FSS's claims it is linked to the outbreak and questioned the testing methodology used by the authorities, with owner Selina Cairns stating on 13 September that "our own detailed testing keeps us confident that all our cheese is safe to eat".
But an incident management team (IMT) led by Health Protection Scotland concluded there was "strong epidemiological evidence" the outbreak of illness in humans was linked to Errington's Dunsyre Blue cheese, while FSS issued a detailed statement on 15 September defending its actions, stating Errington Cheese's public protestations that no traces of e.coli 157 had not been found in its cheese was "inaccurate".
"Some samples submitted for testing by South Lanarkshire Council have tested positive for e.coli 157 and for another (non-157) strain of e.coli," it said. "The decision to issue a full recall was not taken lightly. FSS is fully aware of the impact on the business, but its priority is to protect public health."
The mass recall was described as "heavy handed" by food safety expert prof Sir Hugh Pennington in a BBC radio interview last week, while Selina Cairns said in a statement the company had "used micro testing laboratories in the UK and Europe and found no trace of pathogens. We have shown results of all our testing and all local authority testing to date to various microbiological experts which has enabled us to come to this decision".
However, FSS said the e.coli organisms were considered a serious risk to public health, while further samples had also tested positive for potentially harmful to health shiga toxin genes.
"This means FSS is not satisfied that the controls and production methods used by the business are producing safe food," it said. "Furthermore, the reliance on a limited number of negative test results as evidence that the food is safe provides insufficient assurance, as it is clear that multiple samples across different cheese batches have had positive results."
Errington Cheese was not available to comment further.