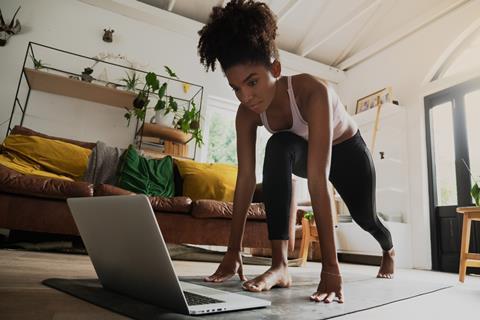 Supermarket sales of sports nutrition products have plunged during lockdown after Brits changed their exercising regimes.
The category's value fell by 23.2% in the 12 weeks to 17 May 2020, Kantar data shows. Bars and RTDs took the biggest hits, falling by 29.4% and 29% respectively.
It was the result of Brits working out at home, where they were more likely to do cardio-based activity, rather than the weight training that drives sports nutrition sales, said Grenade head of category Mike Simons.
"Although we've seen most consumers try to maintain activity levels during lockdown, the nature of their exercise has changed," he added. "This has resulted in certain items struggling."
Nevertheless, people were still buying protein powders because they "still want to ensure a level of protein consumption" Simons said.
While their supermarket sales are under strain, brands have reported an uplift in DTC purchases.
Grenade has trebled its online sales since lockdown began, it claimed.
And plant-based protein brand Form Nutrition said it had experienced constant increase from March to May, with May sales up 81% on the previous year.
"Protein is the one supplement that everyone understands," said Form Nutrition co-founder Damian Soong.
"It's almost the gateway supplement into health and nutrition."
A recent survey carried out by Form found 18% of consumers had used more protein supplements after lockdown than they did before, while 27% had used more other supplements, vitamins and nutrients.
This marked an opportunity in retail for the category, Soong said . "That starts with a great-tasting product but also includes the values of the brand."
Simons agreed retailers could benefit, "providing they can engage with shoppers through the right range and can help educate and support product choice".