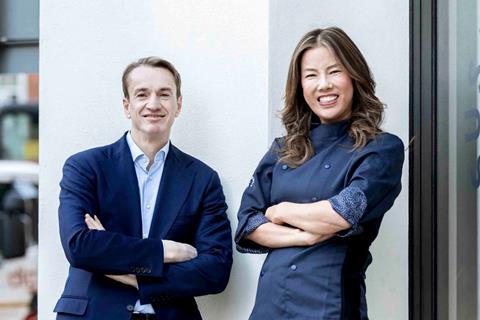 Sushi Daily owner KellyDeli has launched a 'Change for Good' CSR campaign dedicated to helping end world hunger, fight global warming and support the responsible sourcing of food ingredients.
The campaign – which supports nine of the 17 United Nations Sustainable Development Goals – has been inspired by the experience of founder Kelly Choi, who lost siblings to malnutrition growing up in post-war South Korea.
Choi said she wanted to do everything in her power to make a difference, while KellyDeli CEO Silvano Delnegro added the business was "determined to leave the world in better shape than we found it".
With its new campaign, KellyDeli has defined three areas of focus and nine priorities it said were "at the heart of our plan for the future". They are planet, people and produce.
"This means we want to contribute to a global movement to limit global warming to 1.5°C; to help create a world free from hunger; and to provide healthy food that is carefully and responsibly sourced," said Delnegro.
"We are a growing business and we want to use our influence to make a positive contribution to the world, not just for this generation but for those to come," he added.
It has set out a list of targets, including using only 100% recyclable, resuable or compostable packaging and halving its food waste by 2025, and sourcing all products sustainably through its supply chain, as well as having zero carbon emissions by 2030.
Sushi Daily had already launched 100% recyclable and recycled packaging for its range, and launched a 'Forgotten Ends' product in March in a bid to tackle food waste.
Over the next three years, it hopes to raise £450,000 for Action Against Hunger, a charity working to fight child hunger. This would help save the lives of more than 10,000 malnourished children, said KellyDeli.