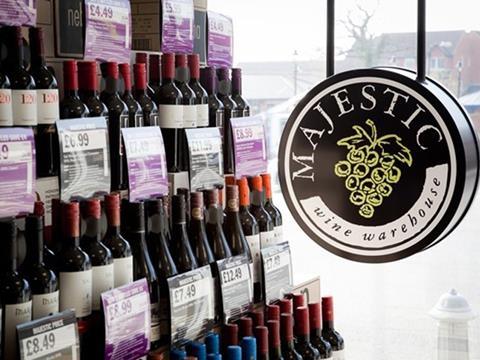 Investors at Majestic Wine suffered a terrible hangover this week after the wine merchant issued a profit warning caused by poor trading at the commercial arm and a failed marketing drive in the US for Naked Wines.

The share price plunged as much as 33% in early trading before finishing 23% down at 330p - the worst daily fall in its history. Shares had been as high as 477p in June as CEO Rowan Gormley's turnaround strategy showed early signs of success, culminating in the first like-for-like sales growth at Majestic for four years in 2015/16.

Majestic said in a trading update on Wednesday that profits for the year to 3 April 2017 would fall below market expectations. A direct mail campaign in the US to win new customers for Naked Wines had not worked, knocking £2m off underlying earnings and sending the business, which Majestic bought for £70m last year, back into the red. Stalled sales at the commercial division of Majestic sliced another £2m off profit expectations.

However, analysts at Liberum and Peel Hunt looked past the short-term pain and took a positive long-term view.

"These issues are more short term in nature and do not reflect anything more sinister," Wayne Brown at Liberum said. "The core Majestic Retail business is on track and on target and Naked Wines in the UK and Australia is growing according to plan."

The broker did, however, cut its profits forecast for the year by £4m to £12m.

Peel Hunt gave management the benefit of the doubt for the "hiccough" in the US. "We remain very excited by the prospects of Naked Wines and whilst the US issue is unfortunate, we would not class it as careless or fundamental," it added.

Shares at PureCircle sank 6.1% on Tuesday to 310p as CEO Magomet Malsagov warned of volatility in future growth. Sales at the stevia producer were held back in the second half of the year after US Customs detained a number of its shipments and product launches were delayed by customers.