Coca-Cola to air 'First Taste' ad for Zero Sugar variant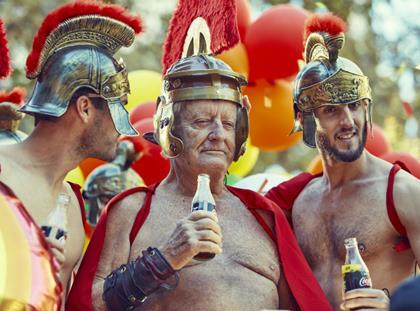 A new Coca-Cola advert will hit screens next week, focusing on the brand's flourishing Zero Sugar variant.
Called First Taste, it stars the elderly character Mr Hadley, who first appeared 12 years ago in an ad for original Coke.
The new commercial will make its debut on Monday (15 January) across TV, online and cinema. It sees retirement home resident Mr Hadley – played by the same actor, Nicolas Coster, as in the 2006 spot – tasting Zero Sugar for the first time. He then ruminates on all the experiences he's never had: from getting a tattoo and diving into an Olympic-size swimming pool, to attending a Pride parade and crowd-surfing at a music festival.
Featuring Queen's 1984 hit I Want to Break Free, the ad will be supported across OOH, digital and PR. It aimed to bring to life "the concept of those 'bucket list' moments that universally resonate with people" said Simon Harrison, customer marketing director at Coca-Cola European Partners. "We want to build on the success of the brand to date, reminding people of what makes it so special."
Zero Sugar launched in April 2016, since when it has been largely responsible for the growth of the Coca-Cola portfolio. It racked up an extra £39.3m of value sales last year, single-handedly pushing the Coca-Cola brand up 2.5% to £1,133.5m [Nielsen 52 w/e 9 September].