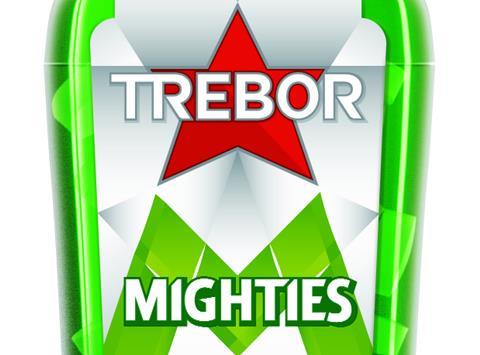 Mondelez has unveiled launches across two of its leading brands, Cadbury and Trebor.
The Cadbury Highlights range will re-launch this month, while Trebor is set for a new sugar-free range of mints.
Redesigned in an effort to increase visibility on shelf, Highlights will also be reformulated to adhere to the government's recommended salt guidelines.
"The Highlights range is a popular choice for consumers, and we are continually striving to keep the range fresh and exciting," said Raquel Alcobia, brand manager for refreshment beverages at Mondelez. "We believe this new look will remind consumers why they love the great taste and low-calorie credentials of the brand."
Trebor's new Mighties sugar-free range is rolling out now in two variants, Mint and Berry Mint, and will be supported by a £1.2m TV campaign, in-store activation and PoS.
"Trebor is the bold, unapologetically minty mint and Mighties is the perfect addition to the portfolio, delivering just that: big, bold flavour with continuous long-lasting freshness," said senior brand manager Elena Mallo Tirado.
"It's great that we are now also able to give consumers the choice of a sugar-free option. We believe this line will intrigue and excite younger shoppers and ultimately help to drive incremental sales."