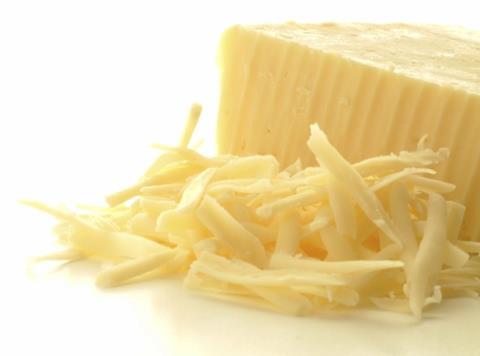 Morrisons is to pay more to farmers supplying milk to its cheese processors Lactalis and Dale Farm during the winter period.
The retailer announced today (4 September) that it will pay the processors an extra 9.5p per kg of cheese for own-label medium Cheddar (the equivalent of a 1p per litre supplement), and a 28.5p per kg supplement (equivalent to 3ppl) on all Morrisons' mild Cheddar from next week.
All additional funds generated will be paid back to farmers through Morrisons suppliers starting in October, while the retailer will increase the amount of own-label Cheddar made in the UK to 99% in order to "further support the industry".
The announcement follows a similar move by Tesco earlier this week to introduce a cost of production model for farmers supplying milk to Tesco's own-label cheese manufacturers, and on the back of a wave of farmer protests against Morrisons during the past month.
"Our relationship with the farming community is very important to us and, in support of dairy farmers, we are committed to introducing a number of measures including this additional winter supplement on cheese as well as the launch of the new 'Milk for Farmers' range," said Morrisons corporate services director Martyn Jones. "Our shift to 99% British cheese in all of our stores further demonstrates our commitment to the British dairy farming industry and we urge all other retailers to show the same level of support for this great British product," Jones added.
Morrisons launched a new brand dubbed Milk for Farmers earlier this month following protests at its stores and distribution centres, which allows consumers to pay a premium for liquid milk and Cheddar to directly support dairy farmers.
It also guaranteed to pay its liquid milk processors at least 26ppl from the start of September, but this failed to placate more than 500 farmers who protested outside Morrisons' depot at Bridgewater in Somerset on 28 August over its lack of commitment to pay a minimum price to farmers supplying milk for cheese.
Protest group Farmers for Action (FFA) described a subsequent meeting with Morrisons executives earlier this week as "robust", but welcomed Morrisons' latest announcement.
"I think it is good news all round," said FFA chairman David Handley. "It is going to be in the form of a supplementary payment therefore it will be transparent for us to be sure the processors pay the money back in full to dairy farmers."
NFU chief dairy adviser Sian Davies said the announcement was welcome news.
"These farmers, like other across the UK, are facing a double whammy of a volatile dairy market and higher costs during the winter months as cows are housed, so this will come as some relief," she added. "The NFU is pleased Morrisons has taken steps to ensure a more sustainable cheese supply chain going forward."