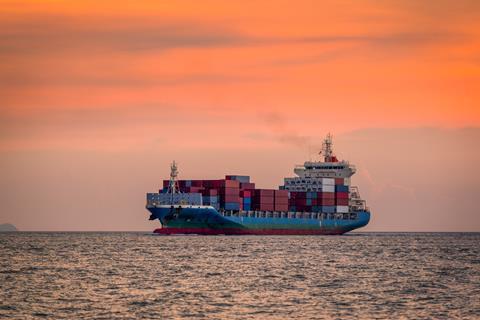 A new direct shipping route is set to open between Morocco and the UK in a bid to help Moroccan produce bypass the post-Brexit border friction on goods arriving via Europe.
The service will be run by United Seaways and promises to cut journey times on Moroccan goods from more than six days by road, to less than three.
While it will initially focus on providing an alternative route to lorries already travelling to the UK via Europe, United Seaways said it hoped it would encourage British importers to increasingly source from North Africa.
The weekly RoRo route will operate between Tangiers and Poole with no additional stops.
United Seaways MD Zeyd Fassi Fehri said the service would create a "sustainable and environmental alternative" when it launched in the coming months.
"The speed and efficiency of the vessel ensures a longer shelf life for fresh products whilst the reduction of road congestion, tolls and additional import procedures that have arisen since Brexit brings wonderful added value."
United Seaways claimed the service would be "competitively priced" against the land route, despite the vessel likely returning empty to Morocco at least to begin with.
Fruit & vegetables make up the majority of Moroccan exports to the UK, though they remain a small fraction of those from the EU. British importers bought £180m of fresh produce from Morocco last year, compared with almost £1.8bn from Spain alone.
However, full border checks on EU imports that are set to begin in July threaten to "cause a level of disruption the industry hasn't seen for generations," said Fresh Produce Consortium CEO Nigel Jenney.
He welcomed the new service, adding: "Any solution that makes imports more effective, or eases trading with alternative countries, may well be a great opportunity for helping the UK source fresh produce from around the world."