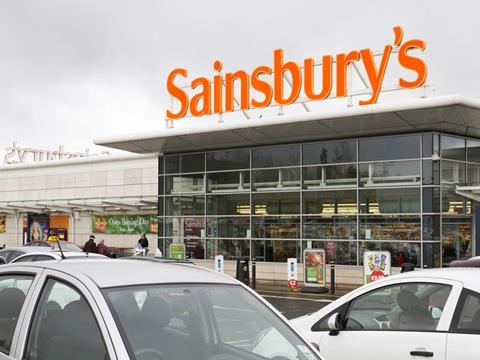 Sainsbury's has defended its record on campylobacter after new FSA test results found almost 18% of its chicken tested positive for the highest levels of the bug.
The latest results of the FSA's campylobacter survey (published on 25 February) revealed the total percentage of supermarket chickens found with levels of the bug greater than 1,000 colony forming units per gram (cfu/g), had fallen from 14.9% during the previous quarter to 11% between October and December 2015.
Supermarket chickens found with any presence of campylobacter also fell according to the survey, down from 74% between October and December 2014 to 59% during the same period last year.
However, Sainsbury's came in above the industry average, with 17.6% of its chicken found to be contaminated at levels above 1,000 cfu/g, and 65.7% of its chickens carrying some trace of campylobacter – higher than any other major supermarket.
A spokeswoman for the retailer said it was surprised by the survey's latest results. "Customer safety is always our top priority," she insisted. "We're committed to tackling campylobacter and are looking very closely at these results."
Sainsbury's own test results had shown it was making progress, she claimed, with the highest levels of contamination falling from 10.7% during the last quarter of 2014 to 7.6% in the corresponding period last year.
"Following a year of investment in new technology and ways of working, we are confident that we will achieve our aim of being amongst the best and better than the industry average," she said.
FSA director of policy Steve Wearne hailed the latest campylobacter survey results as a "step in the right direction" for retailers, although the industry has still not met its agreed target to reduce the highest contamination levels to 7%.