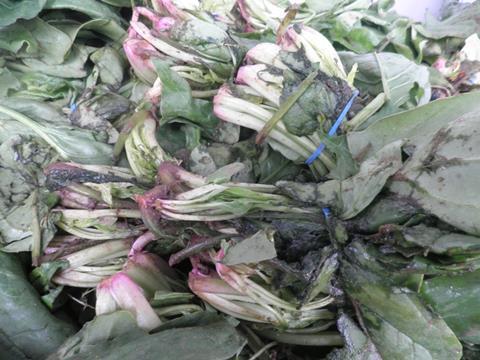 A West Yorkshire grocery shop has been rapped for selling rotten, damaged and incorrectly labelled fruit and veg.
Abdullah and Hawa Dadipatel - owners of A and Z Dadipatel in Banks Street, Batley - last week appeared at Wakefield and Pontefract Magistrates Court and admitted to eight charges in relation to offences committed between 12 May and 5 June this year. They were both ordered to pay a £1,000 fine with £500 costs and a £100 victims' surcharge.
Charges were brought against the shop owners by the Horticultural Marketing Inspectorate (HMI) – part of the Rural Payments Agency – after an investigation at their shop in May.
Inspectors found rotting cauliflowers, severely bruised strawberries, and labelling defects on courgettes, turnips, spring onions, spinach, Galia melons, oranges, Royal Gala apples and Packham's Triumph pears.
A follow-up investigation in June found spinach, spring onions, saragwo, guava, Fuji apples, peaches, Conference pears and lettuce that were all affected by rot. Inspectors also found bruised loquats and labelling defects on apples and nectarines.
"This particular store received four visits from inspectors between April 2013 and March 2014, where advice and guidance on compliance was offered," said HMI operations director Paul Caldwell.
"Poor-quality produce was found on two of these occasions and inadequate labelling on every visit," he said, adding that consumers "should be able to buy good quality fresh produce which is labelled correctly".