Insecticide producer Syngenta has withdrawn its request for a UK exemption from the EU-wide ban on the use of neonicotinoid seed treatments on winter oilseed rape.
The company applied for the exemption last month, but now says there is not enough time to roll out the crop spraying programme, which it claimed would reduce the risk to early sown crops from pests such as flea beatles.
"In making the application, Syngenta was clear that in order to supply the product to British farmers and ensure its effective stewardship, an approval from government was required by the end of June," said a spokesman for the company. "While the government's independent advisory committee on pesticides has indicated the criteria for emergency use has been met, there has been insufficient time to conclude on the conditions for verifying and auditing planting locations which were specific to this limited-use application."
The application for an exemption had drawn strong criticism from the environmental lobby over the pesticide's perceived threat to the bee population.
The NFU was disappointed" with Syngenta's decision, said NFU vice president Guy Smith. "It is very frustrating that, after the advisory committee on pesticides indicated the conditions for approval had been met, it was not possible for a decision to be made in time for Syngenta to prepare seeds for this year's planting," he said.
"It is also of concern that the whole issue has been heavily politicised and manipulated with misinformation by campaign groups with their own agenda against pesticide use, without concern for the consequences for this country's productive capacity or indeed for the potential unintended consequences for bee populations."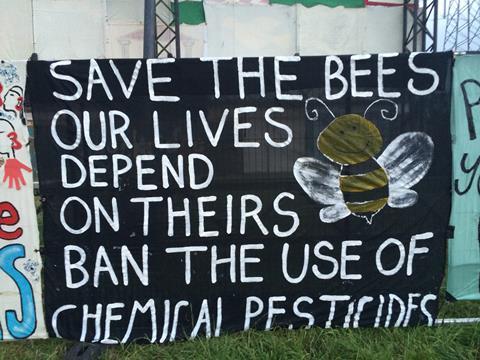 Smith added that the loss of this year's treatment would "make it more complicated to grow oilseed rape this season". "The NFU will closely monitor the effects with a view to supporting a further application next year," he said.
However, Emma Hockridge, head of policy at the Soil Association welcomed the announcement.
"We are delighted that Syngenta has withdrawn its application to be allowed to use one of the banned neonicotinoids which have been shown to negatively impact bees and other pollinators," she said.
"This is a victory for pollinators and for science – there was no good reason for allowing this derogation and the impact could have been catastrophic."
Syngenta said it could seek to reapply for an exemption from the neonicotinoid ban next year.