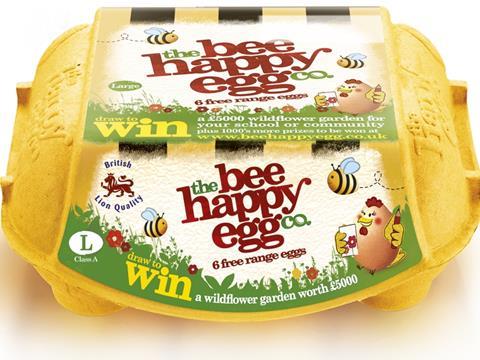 The Happy Egg Co has launched an on-pack promotion highlighting its efforts to help bees.

From this week, packs will encourage consumers to draw a picture of a wildflower meadow for the chance to win a £5,000 garden for a local school or community.

The 'Bee Happy' promotion follows the company's pledge last year to plant more than 80 acres of wildflower meadows.

"We know the bee population needs our help," said head of brand marketing Rob Newell.